Getting My Christmas On
As an Amazon Associate I earn from qualifying purchases. For more details, please see our disclosure policy.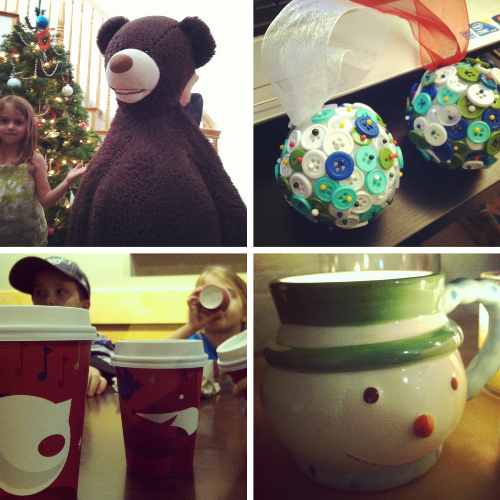 I mentioned last week that I decided to go to battle for Christmas. I went Christmas shopping. Ordered from Amazon what I couldn't find locally. I even wrapped everything as soon as it came in the door.
This is progress, people. I usually spend all Christmas evening wrapping. Not this year. I'm going to bed early with my husband!
I've checked my list.
Unless I've missed something — which is entirely possible — all that's left is to have hubs drill little holes in the heads of these guys: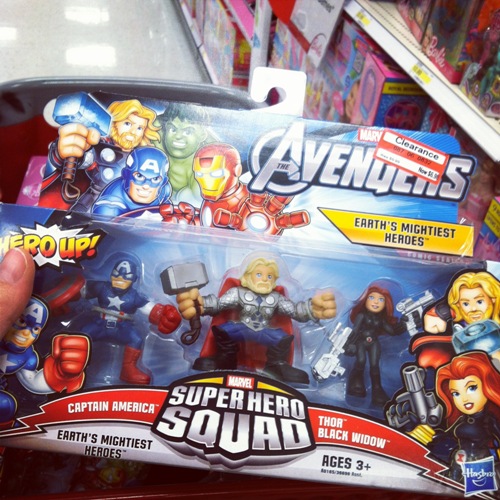 It's the little things, people. I'm turning clearance aisle Avengers toys into Christmas ornaments for the kids. For about $2.50 each. Yes, ma'am. That works for me.
It's a way that we can commemorate our Avengers year and hold on to the truth that good will always triumph over evil. God does it every day, and yet He uses comic book heroes to remind us.
Clearing things from my calendar, checking things off the list, taking time off to just BE with my hubby and kids, that's what I'm doing to get my Christmas on.
I decided that facebook and twitter and yes, maybe even instagram, can live without me for a few days. So, I'm signing off those applications to enjoy the holidays with my peeps. I'll still be posting here, but those are scheduled to go up all by their little old selves.
Feel free to read them — or not. They'll still be here when your holiday times are over.
Engage with your spouse, children, and families. Live like life is short.
Because it is.