Getting Your Financial House in Order
We are a participant in the Amazon Services LLC Associates Program, an affiliate advertising program designed to provide a means for us to earn fees by linking to Amazon.com and affiliated sites. We participate in other affiliate programs as well. For more details, please see our disclosure policy.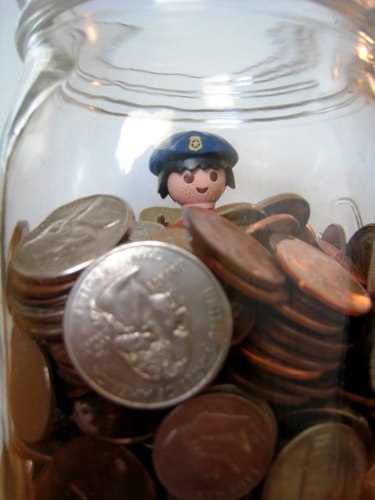 Last week we shared financial goals for the new year. It was so great to read what everyone is hoping and dreaming and working toward this year. Yeah!
At the base of these financial goals, whether they be to pay off the last credit card or to head out on a Disney vacation, is to get one's financial house in order.
I can't stress how important this is to your mental and fiscal well-being.
You see, about 6 years ago we found ourselves in a MESS of debt. We had had a sizeable savings a few years before and through a number of unfortunate circumstances and poor decisions we found ourselves in a very opposite direction.
We had to work really, really hard to turn that around. But, today we are blessed to live without credit and pay for things with money we've already earned. This is a very different lifestyle than one we had ten years ago. Along with that is a sense of freedom and rest that we had never experienced before.
Our stress level, as a couple and as individuals, has greatly diminished since we got our financial house in order.
Get your financial house in order.
If you find yourself wanting that freedom, then please GO FOR IT. It will be hard, yes. And there will be sacrifices to make. But, I can promise you it is totally worth it.
This week my frugal tip is to Take Financial Inventory. If you don't already examine your finances on a regular basis, now is a great time to start doing so. Reality is a great place to be in.
It's hard. When we took off the rose-colored glasses back in 2007, we were so discouraged to realize how far we had let our finances fall. But, it was a good discouragement. It lit a fire in our bellies and made us ready to fight.
Take inventory!

So, before the ball drops I suggest getting out a sheet of paper and consulting all your accounts. This doesn't need to be complicated. Simply make a list of assets (cash on hand or in a bank account), a list of liabilities (debts), and a list of where your money has been going over the last few weeks or months.

You may love what you see. Or you may not.

But, at least you'll know where you're at as the new year begins. And knowing where you are is the first step to going someplace else.
Go back and read this post from last year for more thoughts on a financial inventory.
My question for you today is rather direct:
Are you where you want to be financially? Why or why not? What's in your way?