Gifts for $10 or Less
We are a participant in the Amazon Services LLC Associates Program, an affiliate advertising program designed to provide a means for us to earn fees by linking to Amazon.com and affiliated sites. We participate in other affiliate programs as well. For more details, please see our disclosure policy.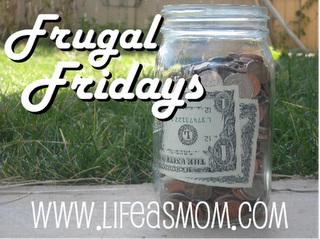 Our Christmas gift buying has always been on a budget of some kind. With six kids and a large extended family, we could easily got hog wild if we didn't pay attention to what we were buying. And often, we've set a $10 limit for friends and family. You'd be amazed at what you can get for ten bucks.
Gift Cards Can Go a Long Way
When money was really tight, I loved to receive gift cards. Still do, actually. And you may not think that ten bucks can do much on a gift card. But, think again. $10 at iTunes, Starbucks, Panera, or Amazon can easily bring a smile to someone's face. That's lunch out. Or a CD worth of songs. A date night full of coffee or even a new book. You'd be surprised at how far a gift card can stretch if purchased at a great place.

Warm Things Up
In our efforts to conserve money, we usually have our thermostat set well below the recommended 68 degrees. I tell the kids, "It's free to put on a sweatshirt." But it can still be a little chilly.
Years ago, I made each of the kids cornbags, microwavable heating bags that they use to cuddle with on cold days or at night to warm up the bed. These have lasted a good three years now, well worth the $5 investment to buy custom fabrics and super-clean feed corn. If you sew, cornbags are an excellent gift!
My sister added to our collection later by making pretty flax seed heating wraps for less than $5 a piece. You can read her detailed instructions to make your own.
Make a Spa Kit
Print out this instruction sheet for An At-Home Spa Experience onto pretty paper. That part's free! Now, spend $10 on bath stuff at the drugstore (watch for sales, ECB's, and Register Rewards) or cruise the aisles of the dollar store. Package it all in basket and you've got the makings of a relaxing moment.
Create a Movie or Slideshow
During our leanest year, we were short on cash, but still wanted to give our siblings and parents a gift. So, we created a slideshow on the computer, added music, and burned DVDs.
You can get really creative with your music selections — we added in the Star Wars theme song — and that makes it a little more personalized. DVDs cost about a dollar a piece, so this mostly just costs you your time.
I found that our computers were preloaded with the necessary software already. You might use Windows Live Movie Maker (a free download) and Windows DVD Maker (available in Windows 7). Those worked for me as very user-friendly programs and I didn't spend a lot of time reading about how to use them. Like none.
My kids probably love our video best of all. It's a wonderful, moving scrapbook of that year.
Got a Great $10 Gift Idea?
Today is the $10 Gift edition of Frugal Friday. Share your ideas for fun but frugal gifts!