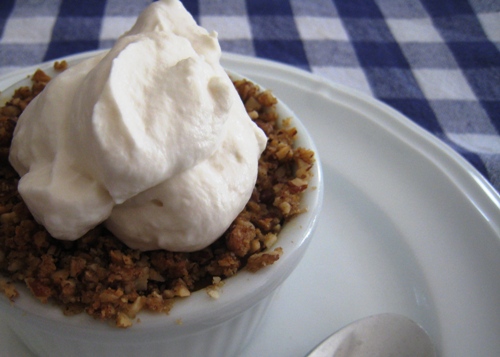 Dessert season is upon us! Yes, I know dessert never goes out of style. But, let's just say that fancy desserts beckon to me during the fall and winter.
While I love a scoop of ice cream, there's something so much more dazzling about an individual streusel-topped pumpkin custard with a dollop of maple cream.
Just saying.
For a few more ideas about how to make dessert a little more dazzling, read my article at Food Your Way.