I'm over at Food Your Way today talking about how not to waste leftover food. Leftovers don't need to be boring! And by making good use of them (ie eating them instead of throwing them away), you can save some money, too!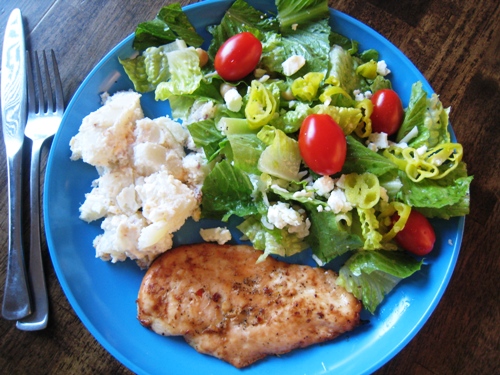 From the post:

Coming off the heels of a month-long pantry challenge, I am reminded of the cost benefits of making the most of what you already have. Throughout the month of January, I shopped my kitchen before going elsewhere. As a result, I was able to shave a good $200 or more off my regular grocery spending. We still ate well, using what we already had in the kitchen.
Hop on over to read my 4 tasty tips for using leftovers. And be sure to chime in with your two cents!