5/11/09 – THIS GIVEAWAY IS NOW CLOSED. WINNERS are doubleaceaka, lifeofkaos, Lorrie, charlies_secret_angel2006. Send me your mailing addresses!
Each of us has great stories to tell. And Moms? Well, they have no shortage of interesting, funny, heart-rending, blood-pumping tales to recount. That is so much of Life as MOM.
Today's giveaway features two books full of those kinds of stories: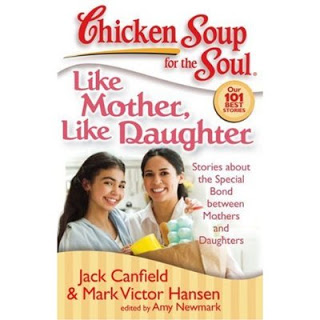 Chicken Soup for the Soul: Like Mother, Like Daughter: Stories about the Special Bond between Mothers and Daughters
as well as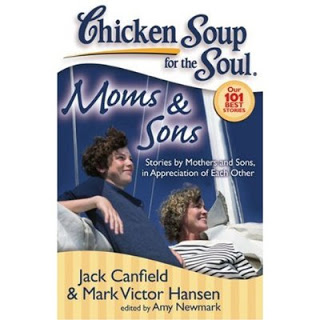 Chicken Soup for the Soul: Moms and Sons: Stories by Mothers and Sons, in Appreciation of Each Other.
Normally these books each retail for $14.95, but they are available at a discounted rate for a limited time at Target. This special is to honor all the mothers out there and is only good until Sunday. So, if you're looking for a gift, one of these just might be the ticket.
In the meantime, two copies of each book are up for grabs. That means four winners. Yeah!
To enter for a chance to win this prize, you can do any or all of the following:
1. Leave a comment telling us the funniest thing your mom ever did, or the funniest thing you ever did as a mom.
2. Post about this giveaway and bring your link back here and leave another comment.
3. Tweet about this giveaway, including @fishmama in your tweet. Then come back and tell me you twittered.
4. Subscribe to LifeasMOM by email or subscribe in a reader.
That means you can leave up to 4 comments and have up to 4 chances to win. Please make sure I have a way to contact you if you win.
Contest will be open until Sunday, May 10th at midnight, PST. Sorry, only open to residents of the Continental US. Winners will be announced Monday morning at the top of this giveaway post.
I hope you win!