**GIVEAWAY CLOSED **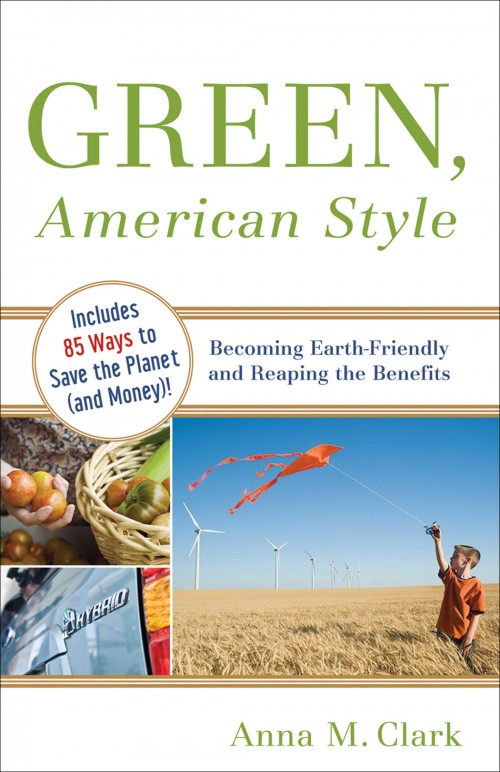 The last giveaway for today is a copy of the new release, Green, American Style: Becoming Earth-Friendly and Reaping the Benefits by Anna M. Clark.
In essence, this book is a primer about ecology and conservation, delivered in a way that encourages the reader to learn more and "give green a chance." The "green movement" has been so politicized that it is difficult to know what's what and who to believe. Clark attempts to dispel some of the confusion.
The first section of the book features the following topics
Eco-Mania: The Truth Behind the Hype
The Roots of the Green Revolution
The Rise of Eco-Capitalism
God's Green Soldiers
and is followed by a larger, second section which provides 85 easy ways to be more environmentally conscious as well as save money doing so. You can get a sneak peak with these 10 tips from the author.
I haven't quite finished the book, but I'm working on it. It's highly thought-provoking and a great reminder that good stewardship really doesn't "cost" me all that much.
One reader will win a copy of this book. Simply leave a comment, telling us the easiest method you follow to renew, reuse, recycle.
Contest will be open until Sunday, April 25th at 8 pm, PST. Winner to be chosen at random and announced next week. Congrats to the winner – crismom42@! Email is coming your way shortly.
Disclosure: I received a review copy of this book, but was not compensated to share my opinion or to post this giveaway.