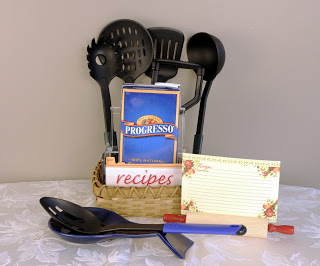 It seems that I've been in the kitchen a lot more than usual. Perhaps you have, too, now that "the holidays" have officially begun. This is my first holiday to have a stockpile in my pantry, so I've had the opportunity to try new things in my holiday cooking. One new product that I recently tried was Progresso Broth. It was quite good in the gravy I made last week.
Prepared broth is so handy. I use it in Mexican rice, rice pilaf, gravy, chicken pot pie, soups and stews. I'll also be using it in the tamales I make later this week.
Yes, I often make stock from scratch, but opening a can or box can be so much easier than waiting for my frozen tubs to thaw. You can make use of this great coupon for savings on your next purchase of Progresso Broth. Lately, it's been on sale in a number of my local stores, making it a great item to stockpile. I say you can never have too much broth in the cupboard.
And so I am very pleased to offer a Progresso giveaway this week.
According to their spokespeople,
Progresso is making it easier to create your favorite holiday recipes with the introduction of all-natural Progresso Chicken, Reduced Sodium Chicken and Beef-flavored broths. Progresso's broths are 99% fat free and contain no preservatives, artificial flavors, or MSG*! They even come in convenient, re-sealable 32oz cartons.
I have three gift baskets, similar to the one pictured, to give away. Each one includes a free coupon for Progresso Broth, a recipe card holder, recipe box and wicker basket, as well as a set of serving spoons and a spoon rest. Very cool, indeed. And very timely as well.
For a chance to win, simply share in the comments section your favorite use for broth. Contest is open until 10 pm PST on Saturday, December 6. Winners will be announced Monday morning.
(And if you win, please contact me within 48 hours or I will have to choose a new winner. I have a hard enough time finding my kids' shoes, so I can't go hunting for you, too.)