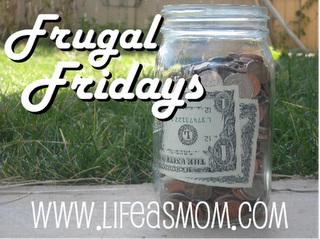 Today's post is written by Amy from The Finer Things in Life. Amy has a heart of gold and I love to see her creative spirit at work in sharing what she has with others.
What do I have to give? While the holiday season was in full swing, our senses were bombarded with pleas of help. Angel trees in the shopping centers, Salvation Army volunteers ringing bells in the frigid air, commercial after commercial depicting living conditions that could nearly be smelled through the screen. Now that the holidays are passed and the New Year has begun, the images have receded, but the needs have not.
There is so much need, but so little me. With this economy, no one really expects us to give, right?
Wrong. Giving is something that everyone can and should do. Yes, everyone. Rich, poor, talented, not-so-talented, young or old. We all, in any of our broken circumstances, can give.
Some ideas for giving of your time, talent, or treasure, even on a small budget:
The Gift of Time
Give blood or volunteer at the local Red Cross Bloodmobile.
Help a new mom with chores so she can sit and enjoy the baby (or take a nap!)
Spend some time visiting at the home of an elderly friend.
The Gift of Talent
Create costumes or the set for a school or community play.
Heat up your oven and bake… for neighbors, for new parents, for shut-ins, for someone battling a chronic illness, for a family who's recently experienced a death. Here's a list of meals I use to bless others.
The Gift of Treasure
If it's not a regular practice in your household, eat an untypically frugal meal once a month (or week) and donate your savings to a favorite charity.
Consider sponsoring a child through Compassion International.
Gather your spare change in the house, cash it in at the bank, and give to Haiti. Kingdom First Mom has some suggestions on how to Hope for Haiti.
We may not have much, but someone, somewhere always has less. It's good to give! We'd love to hear your ideas on how to give while live on a budget!
What's your money saving idea?
In the interest of exchanging good ideas, please do not post posts that are solely affiliate links, giveaways or deal posts. Instead tell us what you do to stretch your dollars a little farther. Share concepts and ideas that have helped you grow in saving money and being a better steward of your resources.
Write about your money saving tip on your blog and bring the permalink to that post here. If you find your link has been deleted from Mr. Linky, it is probably because you linked to your blog's home page instead of the post itself. If you need help, go here.
As a courtesy to me, your lovely hostess, please make sure that you link to www.LifeasMOM.com in your post.
If you don't have a blog, tell us your bright idea in the comments. Can't wait to learn some new tricks!