The holidays are a great opportunity to teach kids about the importance of giving. Hear from Life as MOM contributor Jessie Leigh on how you can do this in a public school setting.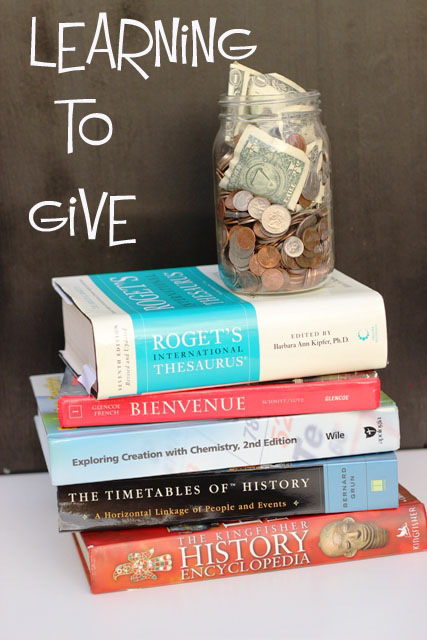 With the holidays upon us, giving and reaching out to our community seem to take on even more weight and significance. While I am a huge believer in kicking up our donations through the summer months, when so many children no longer have access to free lunch and breakfast at school, I also know that this time of year naturally lends itself to a "giving mindset"– and that's a wonderful thing!
This is a great opportunity to teach our children the importance of giving and reaching out to those who are less fortunate or struggling. I've found that little kids are naturally very compassionate and they are very enthusiastic about lending a helping hand or getting their hands dirty.
There are innumerable opportunities to reach out as individuals and families, but there is also value in having a class or whole school come together to take on an even greater project. While it's true that public schools have many academic expectations they need to be meeting, I believe there is still room and time to teach our children about social conscience and showing compassion. My son's teacher sent a letter at the end of the year last year that read:

"Here it is, the end of second grade, and you've already learned life's most important lessons…

1. Learn something new every day.
2. Celebrate the joys of life… smile a lot!
3. Help others."
And she was right! Those are all critical lessons for our little people. Raising children who are ever in search of both new things to learn and ways they can help is a tremendous gift to our society. While the holiday season tends to be when these opportunities come to the forefront, there are many chances to help our communities any time of year, really.
Here are some ways that schools can help children nurture their naturally giving spirits within the framework of a traditional school day.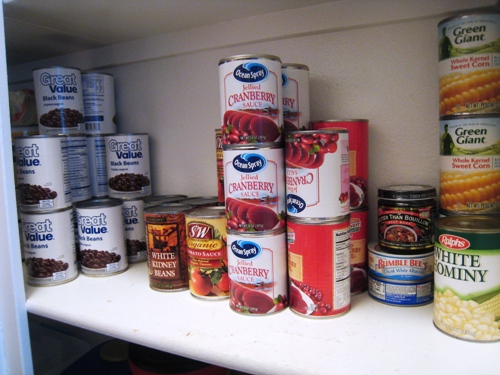 Collect for those in need.
This is by far the broadest category and, perhaps, the simplest to organize. Whether you choose to collect canned goods, outerwear (such as hats, gloves, thick socks), or items for an animal shelter, this type of drive allows children to feel good about taking in a physical item to contribute.
Allowing the students to sort and box the items themselves helps them feel even more involved and responsible and also enables them to see the results of their efforts. It can be amazing to see just how much an entire school can accomplish together! That's a wonderful lesson for little ones and a huge encouragement to them.
Collecting for an animal shelter is a fabulous option, particularly in an area or time where funds might be very limited. Our local shelter is always looking for old towels and blankets; these are items many people have cluttering up a linen closet. The opportunity to unload something unnecessary while blessing animals in need is a wonderful example of a "win-win" giving situation.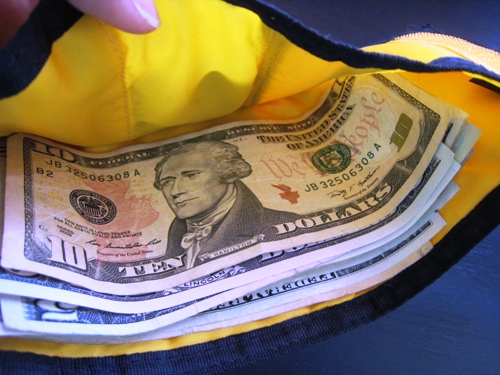 Raise money for a good cause.
Once children are a little older, usually about eight or beyond, they can better understand the value of raising money for a good cause. At this point, many kids enjoy working together to raise cash to help an organization whose mission resonates with them.
There are many ways to do this, from bake sales to sponsored walks or sporting events, and they all teach valuable lessons. Not only do the children learn to put in work and time for the benefit of someone other than themselves, they also get practice in other skills like money handling, multiplication (in the instance of a xxx $ per ____ event), and consolidation of funds.
Provide nourishment.
Two of my children's favorite social outreach projects have involved feeding people. This is not surprising– they're my kids, after all, and I love to feed people.
Is there a soup kitchen in your town? Perhaps the children can go and help prepare a meal. Our local soup kitchen provides bagged lunches to the homeless in our community and our son had the opportunity to go help put them together. He loved having the chance to help and assembling sandwiches and bagging fruit, water bottles, etc. is a very manageable task for even young children.
Will the school let the children use the cafeteria kitchen? Just last week, our daughter's class made several large pans of a cheesy broccoli casserole to donate. School kitchens are typically very large and a whole class can fit and contribute. A parent volunteer can then pick up the food and transport it to the soup kitchen or distribution center.
Teaching our children to look beyond their own needs and even the microcosm of their classroom is so very important. Raising little ones to be socially conscious and show compassion for others is worth the extra time. If you don't think your school is helping reinforce those important concepts, don't be afraid to make some suggestions. It could be that they just need someone to spearhead the effort!
What ways have you seen a school come together to support the community and raise givers?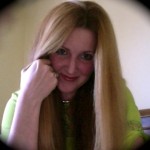 – A mother of three, including a 24 week preemie, JessieLeigh is a determined advocate for even the tiniest of babies. She can be found celebrating life's (sometimes unexpected) miracles and blessings at Parenting Miracles.
You can read all of Jessie Leigh's posts for Life as MOM here.
Other Posts about Public School & The Holidays: