Here's how Christmas 2010 went down at our house. Including an awesome box of chocolates from the Great Aunt Cass.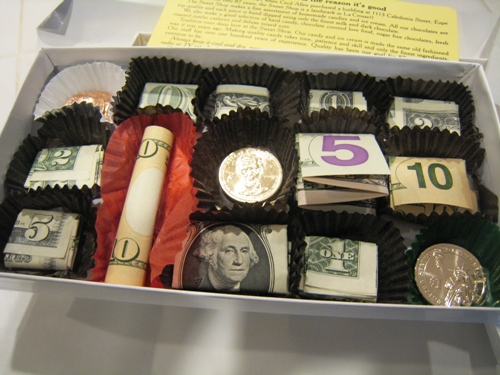 This Christmas was a great one. Oh, we had a good time. Yes, yes, we did. Did you know that Christmas stockings make wonderful hats? LOVE that!
Wish I had the heart of a two year old!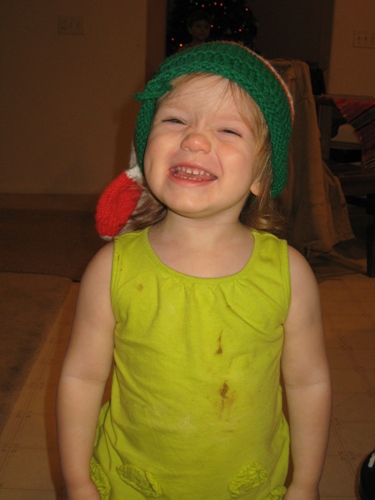 This Christmas was so fun. I loved watching my children's excitement. I loved visiting with my in-laws. I loved spending time with hubby when there were very few distractions. We unplugged and it was great!
I am particularly reminded about all the things that I have to be thankful for.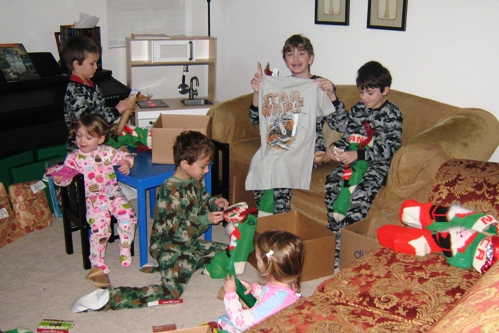 Six happy children who didn't wake up until after 7 am.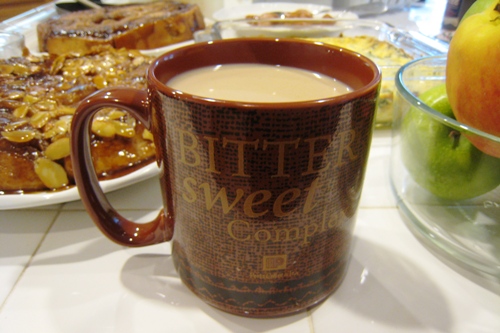 Peet's coffee, a new coffee mug, and a loving husband to share it with. (He claims that I am only the sweet and complex part.)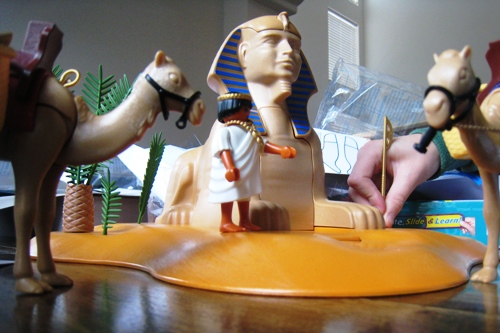 Playmobil and their historically accurate toys.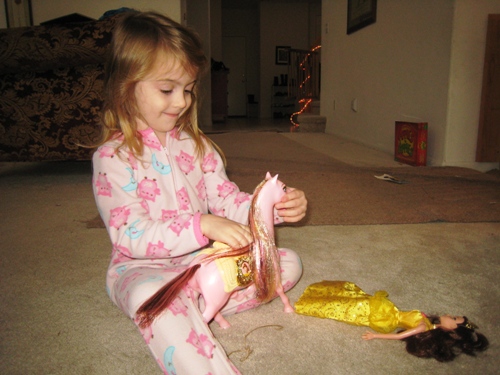 Happy girls and their ponies.
That hams can be cooked in an oven bag when you wake up too late to put it in the crockpot.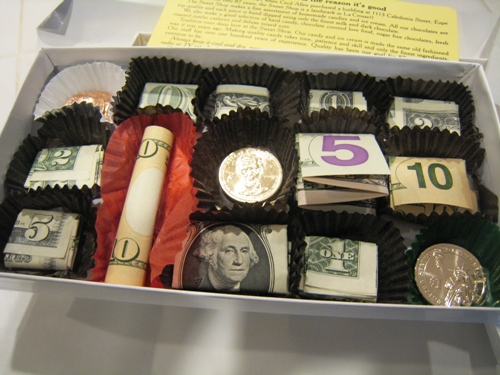 An aunt with a sense of humor – My Aunt Cass sent "this box of candy" with a note saying that it was "better than See's candy." She was right. Thanks for the date nights, Cass! Get the tutorial here
Fun grandparents and cute kids.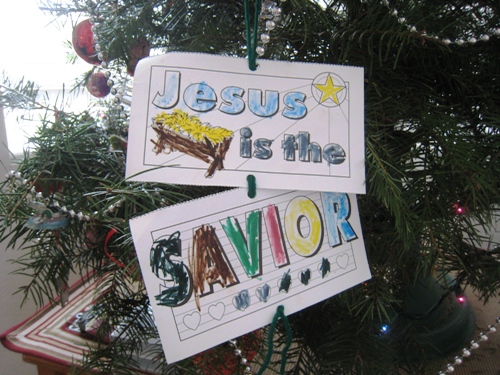 That Jesus was born.
I hope your day was great and filled with rest and rejoicing!