Giving Thanks Past Thanksgiving
We are a participant in the Amazon Services LLC Associates Program, an affiliate advertising program designed to provide a means for us to earn fees by linking to Amazon.com and affiliated sites. We participate in other affiliate programs as well. For more details, please see our disclosure policy.
The following content is sponsored by Hallmark: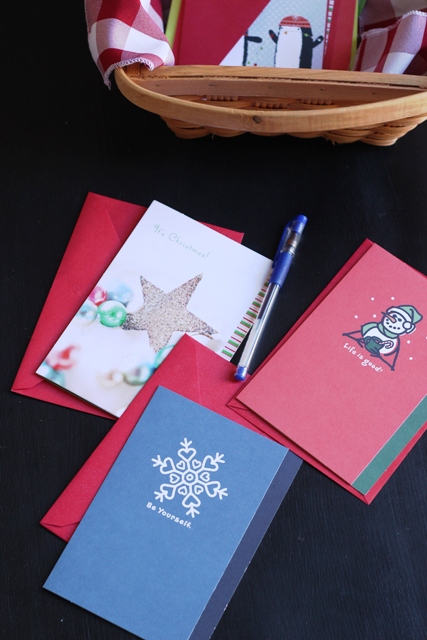 This fall my husband coached our son's hockey team. He did this last season as well. Typically at the end of the season, the team mom will collect funds to give the coach a gift. I knew that FishPapa wouldn't want me to do that. He's a pretty understated kind of guy who doesn't make a big fuss over himself. He definitely wouldn't want me to hit people up for money for him.
The season ended, and life continued as normal. Or as normal as it can be for our family. But, then….
One of the hockey moms dropped by this weekend with a card. She had gone to the work of contacting all the parents, collecting money, and buying him a gift. She brought me flowers! I didn't do anything! I just live here.
Anyway, it was the thought and the extra effort on her part and that of the other families that really spoke to me. Such a great example of gratitude and thanks, when they didn't have to. The hockey season is over.
Saying thanks
Years ago I sent out 100+ Christmas cards, usually of the brag variety, often handmade because that's all we could afford. I gave it up during the debt years. It was just too costly. Once the debts were gone, I found that creating them and getting them sent depleted other resources I had. Like the mental ones.
And I was discouraged when folks didn't write back.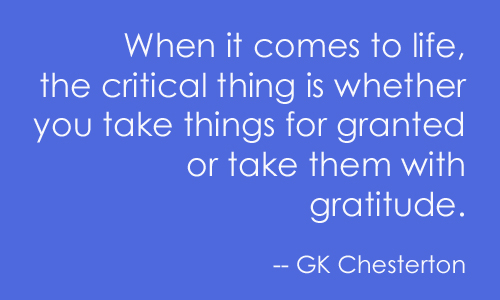 This year I've got the idea to send thank you cards, instead.
Don't hold me to it! Sadly, I come up with all kinds of great ideas that never see the light of day. But, this week I got a start. Hallmark sent me a range of Christmas greeting cards, from funny to serious to a little bit sappy. I'm having fun matching each card to the people I love.
And then writing a card. Not a braggadocious-here's-what-we-did kind of card, but a thank-you-for-what-you-did-for-me kind of card.
This approach turns the Christmas greeting card on its head. At least for me. If I'm thanking someone, I certainly won't be expecting something in return. So it matters not if I receive zero cards back. Not in the least.
Being generous
As you know, I tend to lean toward Scrooge and Grinch. It's always good for me to flex my giving muscle. I love it that some of the cards have a spot that you have to fill with something. Well, okay, I didn't love it at first, but I do now that I'm warming to the idea.
My brother, emotionally and physically invested in the LA Sheriffs Academy, is getting a little "instant happiness" later this week. 😉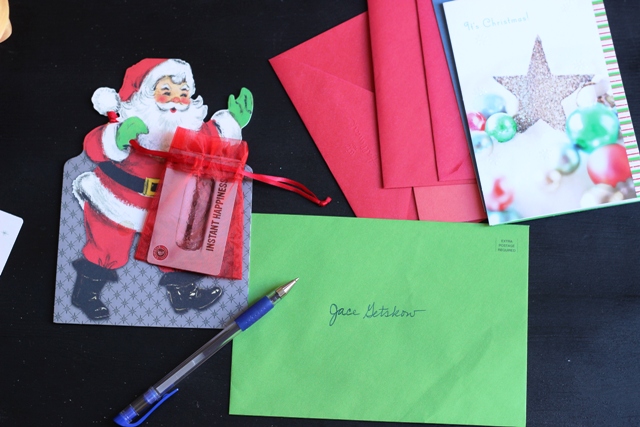 I'm going to shoot for one a day in December. So far, I've sent three physical cards and an e-card for Starbucks.
Oh, I hope that I can pull this off. I'll keep you posted. I think I'm gonna have to buy more cards…. (You can find a variety of Hallmark coupons and specials here. And there's a great coupon for $5 off a $10 purchase. Score!)
Who can you thank this season?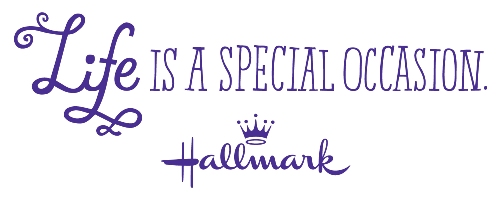 Disclosure: I have been compensated by Hallmark for my time spent writing. All opinions are my own.