God is Not Surprised
We are a participant in the Amazon Services LLC Associates Program, an affiliate advertising program designed to provide a means for us to earn fees by linking to Amazon.com and affiliated sites. We participate in other affiliate programs as well. For more details, please see our disclosure policy.
This post was originally published on June 8, 2013. I needed the reminder. Maybe you do, too.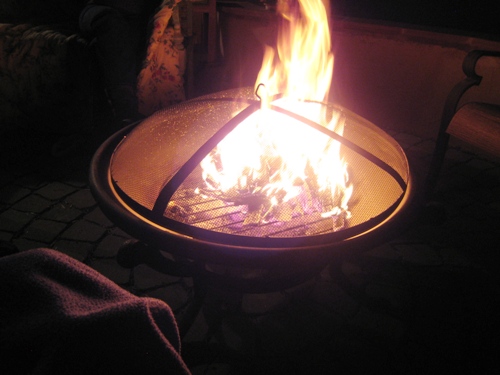 It's been a refining season for me of late. Whether it's fears or a lengthy to-do list, I feel like God has my toes in the fire a little bit. I know it's good, but man, sometimes I wish the lesson would hurry up and be done. When's recess?
One thing that He has impressed on me is this: God is not surprised.
While we may get bowled over by the hard things we encounter or the challenges we face, He is not surprised. He knew these things even before we were born. And He has prepared us for those things.
If you knew that your child would experience some hard trial, wouldn't you prepare him for that? Wouldn't you make sure that he learned what he needed to learn to succeed? Of course you would!
And God is so much bigger, and greater, and more on top of things than we are. Of course He has prepared us for even these things, these things that surprise us.
If He hasn't already given us the resources to deal, He knows that we need them. And He has a plan to provide them. That gives me courage to keep fighting the good fight.
That is a very good thing.
So, friends, take a firm stand, feet on the ground and head high. Keep a tight grip on what you were taught, whether in personal conversation or by our letter. May Jesus himself and God our Father, who reached out in love and surprised you with gifts of unending help and confidence, put a fresh heart in you, invigorate your work, enliven your speech. — 2 Thessalonians 2:15-17 (The Message)