God Restored What the Locusts Had Eaten
We are a participant in the Amazon Services LLC Associates Program, an affiliate advertising program designed to provide a means for us to earn fees by linking to Amazon.com and affiliated sites. We participate in other affiliate programs as well. For more details, please see our disclosure policy.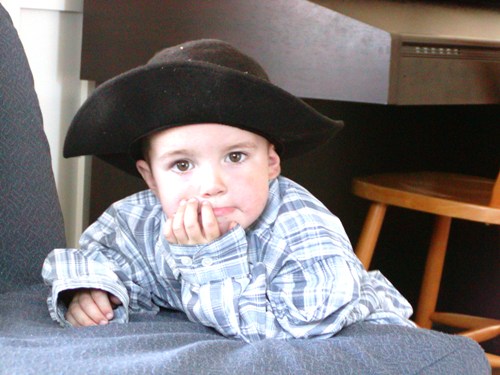 This guy turned eleven today. I am amazed. Not only is it amazing how quickly the time has passed, but reflecting on his birth story last night, I was reminded of what a TREMENDOUS miracle my second born really is. All my children are, of course, but once you read our story, you will understand more.
When I grocery shop with my children, I attract a fair amount of attention. My mom would say that it is because I have such beautiful kiddos. (Of course she would say that!) But, in reality one of the reasons that we stop traffic is that we somewhat resemble Mrs. Mallard and her babes marching on down to the Public Gardens . Make way for me and my ducklings! When I hit the aisles at Stuff Mart, I am followed by Jack, Kack, Lack, Mack, Nack, and Ouack. You counted right – I have six kids.

The average person who sees me and my brood might assume that infertility is the last of my problems. But, the average person would be wrong.

Head here to read the rest of the story and find out what locusts and my birthday boy have in common.