Going My Way? Travel Tips for the Old and Young
We are a participant in the Amazon Services LLC Associates Program, an affiliate advertising program designed to provide a means for us to earn fees by linking to Amazon.com and affiliated sites. We participate in other affiliate programs as well. For more details, please see our disclosure policy.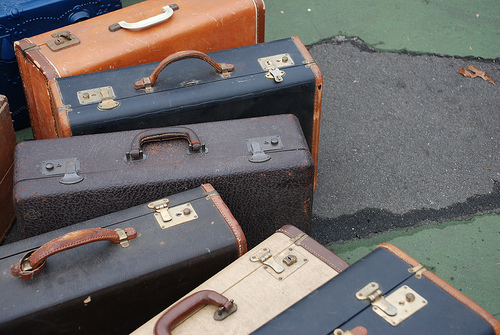 I'm in the midst of planning my first trip without my family. Ever. Ever.
Did I say ever?
Oh, I was supposed to fly to see my sister after she had her first baby, but I got the Flu from Hell and stayed home, dying a slow painful death. And I have done a few weekends away with my husband over the years, but overall, I stick to the homefront, usually with a nursing baby in tow.
But, now I've kinda committed myself to a real live trip. By myself. I'm heading to Nashville next month to meet Sarah Palin and hundreds of bloggers at Blissdom. (OK, Sarah Palin isn't attending the blogging conference, but she's a keynote speaker at another conference in the same hotel.) Still….
So, I've got my eye on traveling type things and all sorts of tips and tricks are popping out at me. Amazing how things materialize when what's on your radar screen changes.
Are you hitting the road anytime soon? Then here are some helps to get you (or a loved one) on your way.
Disclosure: This post may contain affiliate links.