Good Books to Read About Growing Things
We are a participant in the Amazon Services LLC Associates Program, an affiliate advertising program designed to provide a means for us to earn fees by linking to Amazon.com and affiliated sites. We participate in other affiliate programs as well. For more details, please see our disclosure policy.
The growing season is about to take off, so let's explore books with our kids about gardening and growing things.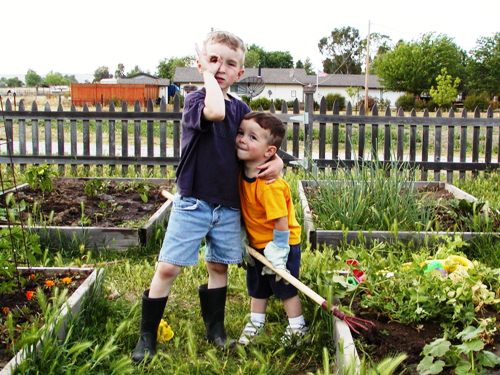 Recently, I was reminded at how much my children love books — and love being read to! I ordered a copy of one of my favorite books ever (not sure why we didn't already own it) and you should have seen the girls' eyes light up. FishChick3 has been reenacting the story for days.
Clearly, stories help kids learn about the world and increase their vocabulary. So, it's in our best interests to read them some good books.
Since the growing season is about to take off, let's explore books about gardening and growing things. My kids have always been fascinated by seeds and plants. I bet yours are, too.
(And head's up! If you make a purchase through any Amazon links, I do receive a small percentage of the sale.)
Here are some of our favorites: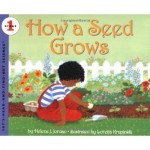 How a Seed Grows by Helen J Jordan – I love the "Let's Read and Find Out Science" Series. The illustrated picture books do a great job explaining to kids about all areas of science. This book is no different as it explores what happens to a seed as it grows.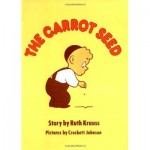 The Carrot Seed by Ruth Krauss – This classic book demonstrates the faithfulness and hopefulness of childhood. The little boy plants a tiny carrot seed that no one else thinks will grow. But, he faithfully waters it and voila! Buy some carrots with their tops so your kids can see what the little boy really grew.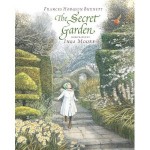 The Secret Garden by Frances Hodgson Burnett – We read this story several years ago for a school assignment. I knew that once my boys took one look at this kind of cover, they'd judge it clearly a girly book. Luckily, our library copy was a simple green. My oldest was suspicious when I wouldn't tell him much about the book. Rather, I framed it as a mystery: what's the secret of the garden. They were enthralled by the story. It is a fabulous family read aloud.
Which just goes to show you that you can't judge a book by its cover.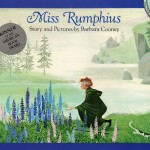 Miss Rumphius by Barbara Cooney – I love, love, LOVE the stories and illustrations of Barbara Cooney. They are some of my very favorite.. This one tells the story of the real Miss Rumphius who traveled the world, planting lupines wherever she went.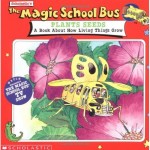 The Magic School Bus Plants Seeds by Joanna Cole – My boys have always loved the Magic School Bus series. They are a little more difficult to read aloud than other storybooks; I don't like reading comic strips aloud. So, feel free to do what I do and read the main text, leaving the comic strip dialogue for your independent readers.
 Got a favorite book about plants, seeds, or gardens?