Good Cheap Eats is dedicated to bringing you recipes, meal planning ideas, and kitchen inspiration to help you eat well and stay on a budget.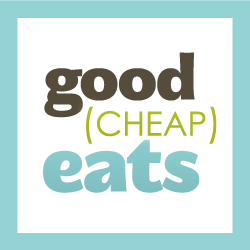 Good Cheap Eats just turned three years old! The years are passing so quickly, I almost miss them. But, yes, it's been three years since I decided that I wanted to talk more about food without boring you sweet people here at Life as MOM. So, Good Cheap Eats was born.
And what a fun, tasty ride it's been!
Not only do I get to share all sorts of good eats, but I get to hear what works for you, too. I love to talk about food almost as much as I love to eat it.
If you don't already subscribe to GCE or follow it on Facebook (you should), here's what you missed this month:
Good Cheap Eats in California!
In May, I introduced a brand new feature — Good Cheap Eats in California! Born and raised in California, I'll be sharing reviews of great (and affordable) restaurants and food shops throughout the Golden State. While this feature begins by focusing on California, we are going to expand it to travel around the country, with Good Cheap Eats in America in the coming months. There will be a few guest blogging opportunities, so stay tuned!

Grocery Geek
This weekly feature is where I "get real" about how I'm shopping and spending where groceries are concerned. Our grocery budget is $800 to feed the eight of us for the month. This includes toiletries, paper products, and food that we cook at home. (We have a separate dining budget.)
I share where and how I'm shopping as well as exact pricing on our family's groceries.
One of the ways I've tried to trim our grocery costs has been to bake more of our bread. Be sure to check out 
Bake Bread to Save Money
 for tips on how I'm doing that.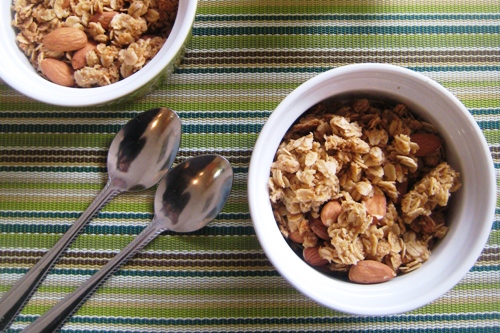 Recipes
Every day is an experiment at our house. While we definitely lean on tried and true recipes, I also like to develop new ones. Here are a few I posted this month:
Meal Planning Ideas
I am a huge fan of meal planning. You know you're going to eat, why not have a plan for it? Each week I share my monthly and weekly meal plans as well as ideas for special kinds of meals and snacks. I like to plan one month at a time and then do a few tweaks at the beginning of each month.
Want the dish on delicious ways to act your wage?