This Month's Meal Plan is "Good Enough for Company" but easy enough for any weeknight. Get four weeks of delicious dinners all planned and ready to go.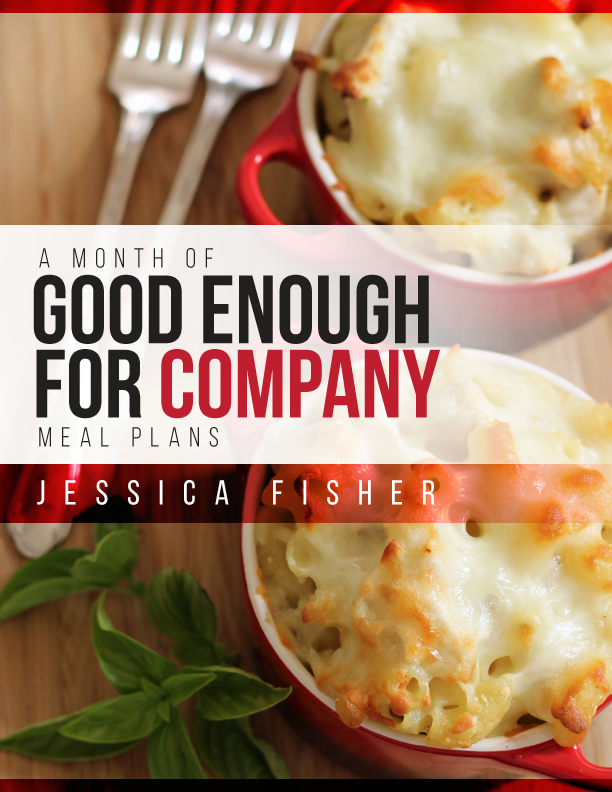 I love having friends and family over for a meal. We've got two large tables that seat 8 people each. To have company, we have to use both, obviously. Our party spills over from the kitchen into the school room. I love when I hear the clink of silverware and happy conversation in stereo with both rooms full of happy eaters.
Over the years, I've streamlined my "entertaining". We don't do it as often or as fancy as we once did, but it's now much more enjoyable. Part of that is thanks to my adjusting my expectations of "a company dinner". Instead of pulling out all the stops — and complicating things a little too much for myself, I make things that I know my family loves. Why fight my kids or make guests uncomfortable with new and crazy dishes?
It's all in how you present it, right? A simple casserole can be downright delicious — and "good enough for company" when it's preceeded by some yummy nibbles, accompanied by tasty side dishes, and followed up with a great dessert.
While it sounds like I'm painting the picture of a four-course meal, it's really just a leisurely pattern of dining that the French practice every day, company or not. And it's how I've set up November's Month of Meals.
This Month's Meal Plan: Good Enough for Company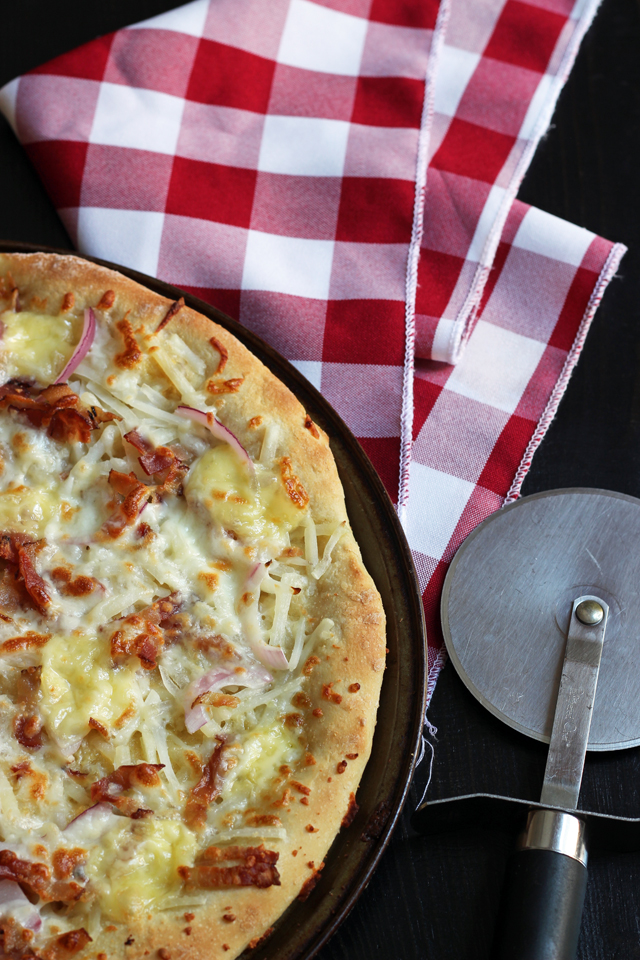 This month's meal plan is "A Month of (Good Enough for) Company Meal Plans". It's available in the FishMama e-store.
Available for purchase for a limited time, this meal plan includes:
4 weeks of menus that are easy enough for weeknights, but "good enough" for company
4 weeks of grocery lists
a monthly grocery list to help you make good use of sales
suggestions for appetizers as well as desserts
Whether you plan to have loads of company this month or just want to enjoy deliciously simple meals with your family, this meal plan is your ticket to easy meal prep.

Thanks for supporting this site through your ebook purchases. Be sure to check your receipt for a coupon code good for future purchases!