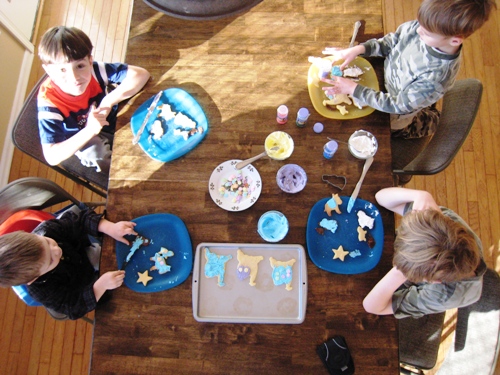 The boys and I are gearing up for Christmas baking, including our traditional Jesus cookies (pictured). We discussed their favorite cookies this week and developed a list of cookies to share. Wait for it….
I know Christmas prep may seem early to some. But, as FishPapa says, "You can't turn an aircraft carrier on a dime." And our family, well, it's aircraft carrier-size. At least in my book. So, I have to plan ahead.
That's why I enjoyed these posts this week to help me think through how I want to enjoy the season and relish every minute of it.