Good Reads for Christmas Prep
We are a participant in the Amazon Services LLC Associates Program, an affiliate advertising program designed to provide a means for us to earn fees by linking to Amazon.com and affiliated sites. We participate in other affiliate programs as well. For more details, please see our disclosure policy.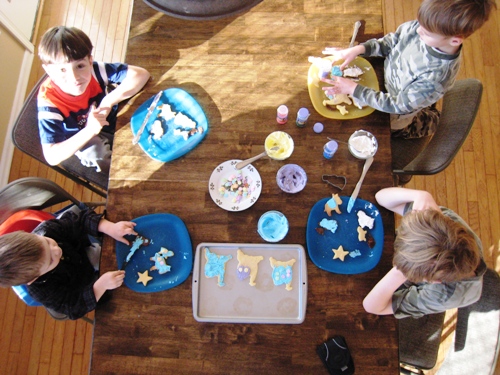 The boys and I are gearing up for Christmas baking, including our traditional Jesus cookies (pictured). We discussed their favorite cookies this week and developed a list of cookies to share. Wait for it….
I know Christmas prep may seem early to some. But, as FishPapa says, "You can't turn an aircraft carrier on a dime." And our family, well, it's aircraft carrier-size. At least in my book. So, I have to plan ahead.
That's why I enjoyed these posts this week to help me think through how I want to enjoy the season and relish every minute of it.