Now's the time to think about how you really want to spend the next two months. Crazy and overwhelmed? Or peaceful with a distinct set of goals to help you enjoy the holiday season?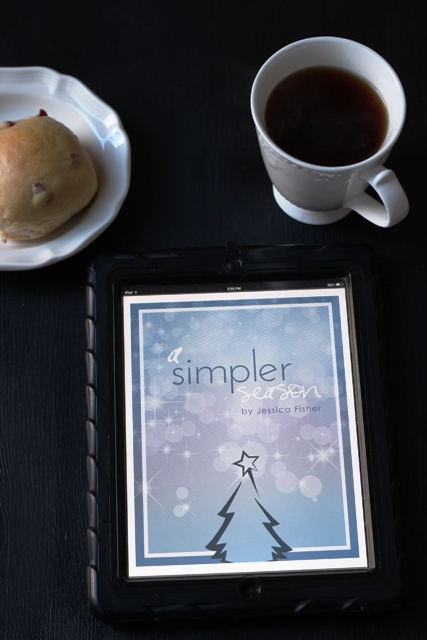 You know I love a good sale. It's fun when I get to slash prices on my own products. In honor of the upcoming holiday season and my desire that you stay sane and happy, my holiday planning book, A Simpler Season, will be available for only five bucks.
The price will be good for a couple weeks, but I'd grab it now. I know too well the meaning of "You snooze, you lose."
Here's what you'll get in A Simpler Season:
creative ideas for celebrating Thanksgiving, Christmas, and New Year's
over 150 pages of content: ideas, recipes, and inspiration for planning a special holiday season with your family
70+ printable pages: calendars, to do sheets, inventories, and planning pages
games and activities to do with the kids
24+ family activity cards to print and do over the month of December
printable recipe and gift cards to help you make edible gifts
a variety of family devotional ideas to explore with your family
a list of children's books to enjoy as well as extension activities to do with your children after the reading
family-friendly recipes for the each of the winter holidays
questions to get you thinking about how you really want to spend your time this year
easy downloadable format in pdf or on kindle
Get A Simpler Season for $5
The ideas in A Simpler Season are varied and wide in scope. What might make you feel overwhelmed is now very doable since all the work is done for you. Well, almost all. You get to bake the cookies.