Graduation Cupcakes: Ain't No Mountain High Enough
We are a participant in the Amazon Services LLC Associates Program, an affiliate advertising program designed to provide a means for us to earn fees by linking to Amazon.com and affiliated sites. We participate in other affiliate programs as well. For more details, please see our disclosure policy.
Meet my little brother. I was 13, almost 14 years old when he was born, so in some ways I feel like he was my first kid. People did mistake him for mine. But, no, he's just my bro.
Jace is a great guy: loves God, loves the outdoors, loves my kids. (And, yes, he's single.)
We had the privelege of having him live with us for a few months last fall. So fun! He is the perfect manny! This weekend he graduated from college, so in his honor, I created Mountain Climber cupcakes. See?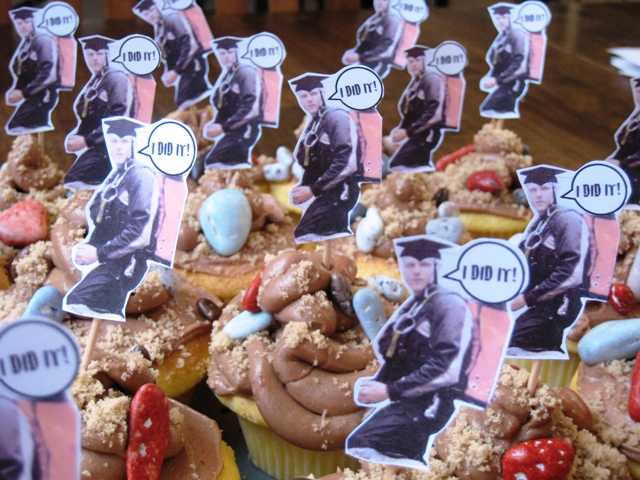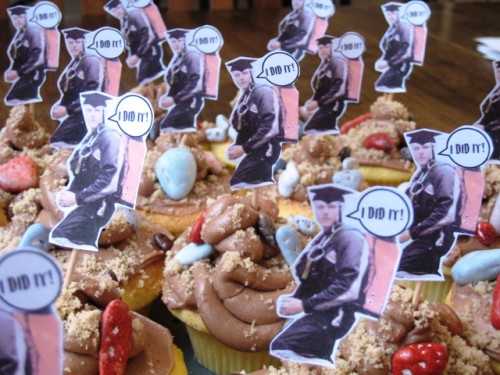 I enlisted my sister's help to do the desktop photo editing. She added a mortar board and an "I did it!" bubble to his rapelling photo. She then printed out a couple dozen 2-inch guys and painstakingly cut each one out. I then taped each one to a toothpick.
FishChick helped me with the cupcakes. Once the cupcakes were baked and cooled, I put a base coat of light cocoa icing on each one. Then, using a ziploc bag with the tip cut off, I added swirls of frosting to resemble mountains. Well, sort of. Use your imagination. There were quite a few wisecracks about my less than stellar mountains. Laugh if you will.
Then, to cover up my not-so-professional frosting job, I sprinkled brown sugar over the tops. Then "the girl" added the candy pebbles. This is what we have prior to the cake topper: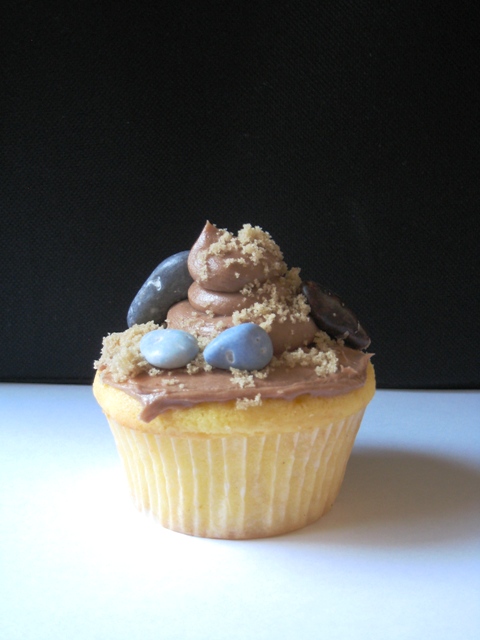 Add your mountain climber or Playmobil guy and you're good to go.
You could adapt this basic cupcake idea to any number of activities.
Use white frosting and powdered sugar for skiing cupcakes.
Use blue frosting for the surfers and fishermen in your midst.
Got a golfer? Use green frosting.
What personalizes it is adding the photo of the guest of honor.
Got another graduation cake topper idea? I'd love to hear it!
For more DIY Inspiration, visit A Soft Place to Land.