Great Family Movies to Rent (2016 Round-Up)
As an Amazon Associate I earn from qualifying purchases. For more details, please see our disclosure policy.
Winter has only just begun! Pop some corn and snuggle up with your peeps to watch these great family movies in the coming weeks.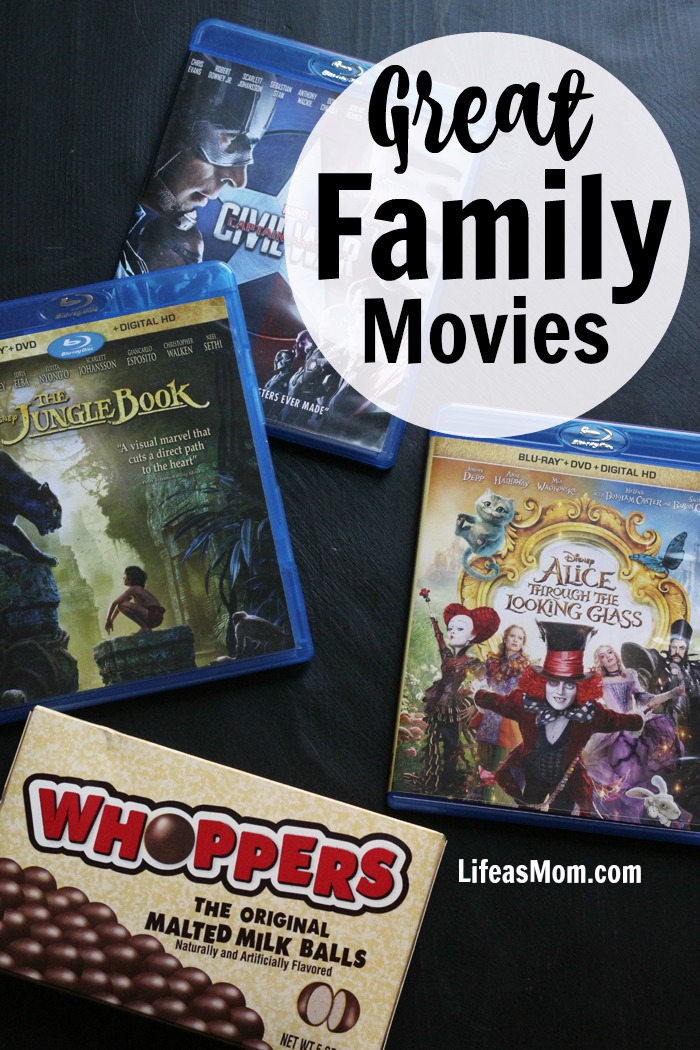 We are a movie family. While we only go to the theater a few times a year, we regularly rent movies to watch in the comfort of our own home. I love the convenience of watching whenever we want — no need to check show times — and the price of popcorn can't be beat.
Have you seen movie theater popcorn prices lately? Oh my!
I know that it can be challenging to find family movies that a range of ages will enjoy. And to find films that are family-friendly is like an exercise in walking a very thin line. Looking over the movies we've watched over the last year, I've rounded up a few of our favorites.
Great Family Movies to Watch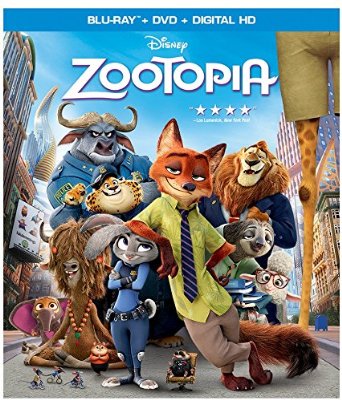 I really didn't know what to expect about Zootopia, but my middle boys were sure that they weren't going to like it. The 12 and 13 year olds were going to go on someone else's opinion and not even watch it. I convinced them that they needed to make their own assessment of the film. Turns out they both liked it. "It wasn't bad," they said.
Zootopia was funny and cute, and made me wonder why Jason Bateman always sounds so smarmy. Ever since the Silver Spoons days…. smarmy.
It's a story about prejudices and justice and treating people by their merits, not their background. It's not the best Disney movie you ever saw, but it's a good one.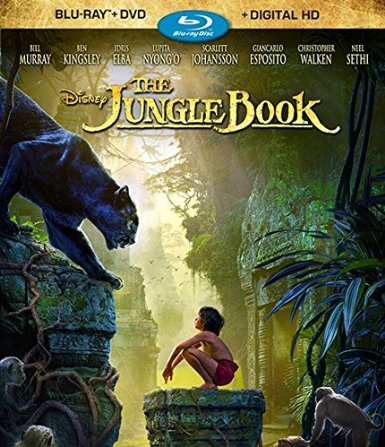 In case you didn't know, Disney is in the process of remaking classic Disney animated films into live-action. Cinderella is one great example of this trend that was successful. Jungle Book is another. This version uses one live action actor combined with phenomenal CG. While the story is a little slow-paced, it's still a sweet rendition of the classic we all know and love.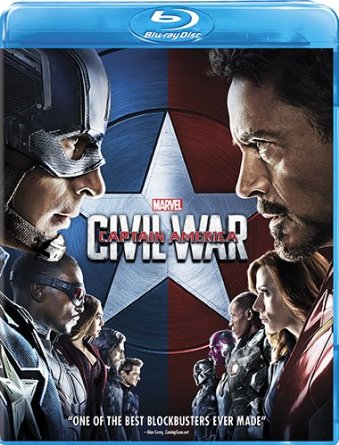 While I had previously been an enthusiastic Avengers fan, when Captain America: Civil War was released, I refused to see it in the theater. I'm a little tired of the in-fighting. Go Team Cap!
That said, if you have seen the previous eleven films in the series, this installment is, of course, a must-see, even if you don't like what a jerk Tony Stark is. Ahem.
Rent Captain America: Civil War here.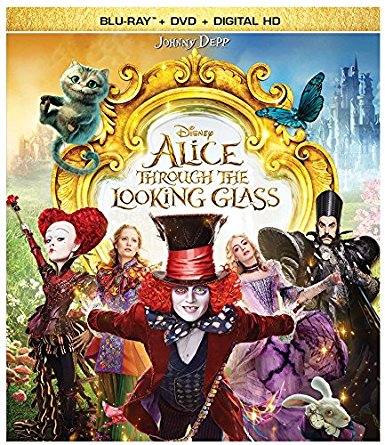 This sequel to Johnny Depp's Alice in Wonderland came and went to the theaters quietly — probably due to his personal problems. That said, we were very pleasantly surprised by the story of Alice Through the Looking Glass. It tells us what happens after Alice comes back from Wonderland, but also shares the back story of how the Hatter and the Queen of Hearts got to their current states of craziness.
Rent Alice Through the Looking Glass here.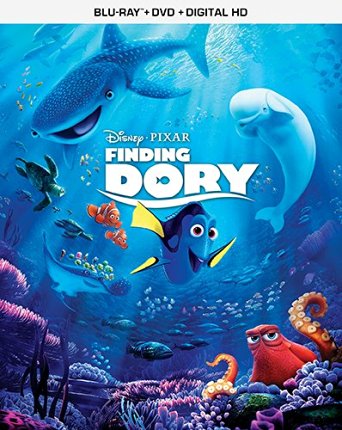 I took the kids to the theater to see Finding Dory this past summer. While it is certainly cute, it's not quite Nemo, if you know what I mean. According to FishBoy14, "It's Pixar's B Material." It's a sweet story and definitely fine for kids; it's just a bit of a yawner.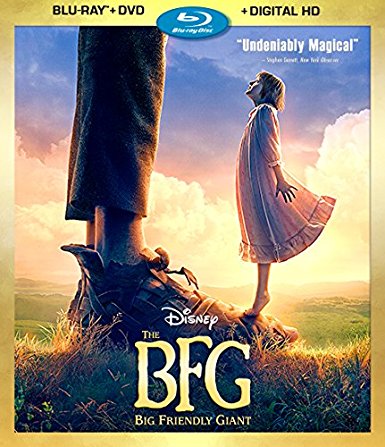 So BFG is a pretty mellow family movie. It's a little slow, which made it hard to get into or feel bonded to the characters. But it is sweet. "Sweet-bitter" as my 8yo said as she handed me the Kleenex box. FYI, You'll need the tissue at the end.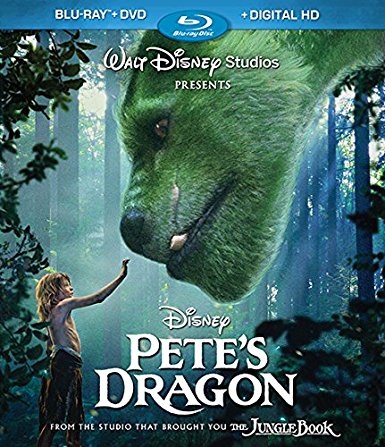 This is not the Pete's Dragon you watched as a child. This is another Disney remake with CG. While Pete's still an orphan, his experience is vastly different in the new rendition.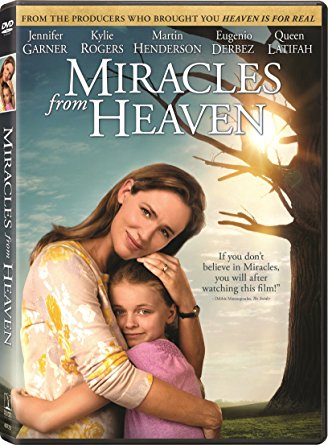 My girls really wanted to see Miracles from Heaven so we rented it one night. It was good. Based on a true story, the film tells the experience of a young girl with a debilitating illness and how she is cured.
Rent Miracles from Heaven here.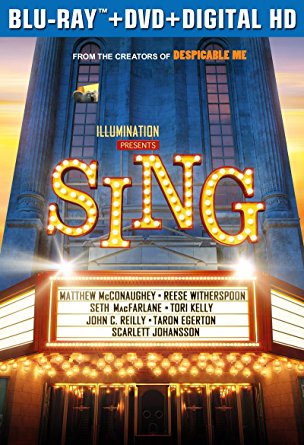 Far and away, Sing was FishChick8's favorite movie of the year. We were able to see an early screening of the film in the theaters and were blown away. The music and the character development are fantastic. If you can swing a trip to the movies this winter, go see Sing.
I'd love to hear what new movies crossed your path this year. It can be so hard to find great films, so send your film recommendations my way!
What great family movies have you seen lately?
This post may contain affiliate links. When you make a purchase through those links, I am paid a small amount in advertising fees. All opinions are my own.