Father's Day approaches! My kids and I have been plotting a few things for the weekend to honor FishPapa. I couldn't ask for a better father to my children. He's got his weaknesses, to be sure. But his honesty and character far outweigh his inability to get socks in the dirty clothes hamper.
I am so blessed that he chose me out of all the women in the world to be his wife.
What to serve on Father's Day
And as we know, the way to his heart is through his stomach, I've got some tasty meals planned for breakfast, lunch, and dinner; oh! and a snack in between.
Here's our Father's Day meal plan:

Breakfast
We'll start the day out with a full breakfast, maybe even at the Broken Yolk. Hubby loves a breakfast out. It's one of his comforts. And if we go early, we can beat the crowd. No sleeping in when ham and eggs are in question!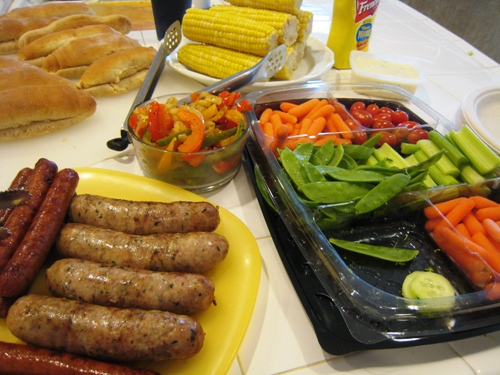 Lunch
One of hubby's favorite meals is Brats with Sauteed Peppers and Onions. They are easy to pull together and not too expensive, either. Especially when brats are on sale at Vons this week. Yeah! I'll make a batch of Deli Potato Salad and some Homemade Hot Dog Buns to go with for a yummy and filling lunch.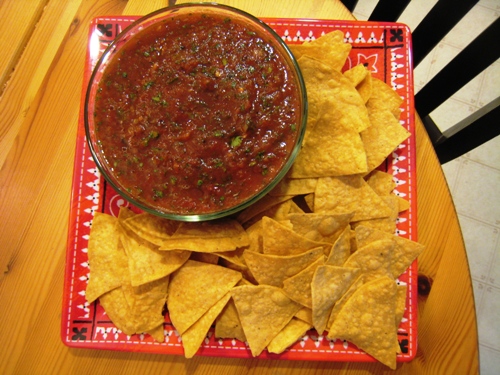 Snack
Chips and Homemade Salsa are a big hit around here when someone gets the munchies. I know FishPapa will like having that option if I'm late getting a meal ready. (Which has been known to happen on more than one occasion.)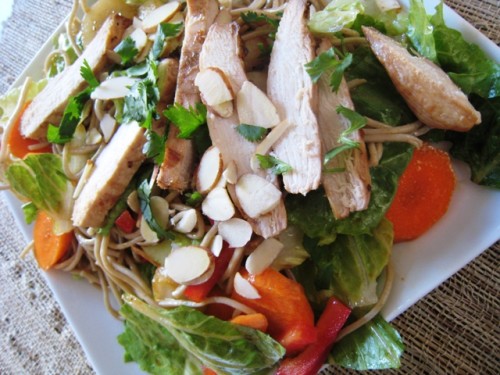 Dinner
Hubby's been working out more, so his appetite is less than it used to be. This Asian Chicken Salad with Noodles is perfect for a light Sunday night supper. Hopefully, there will be leftovers to wrap into Summer Rolls for his lunch the next day.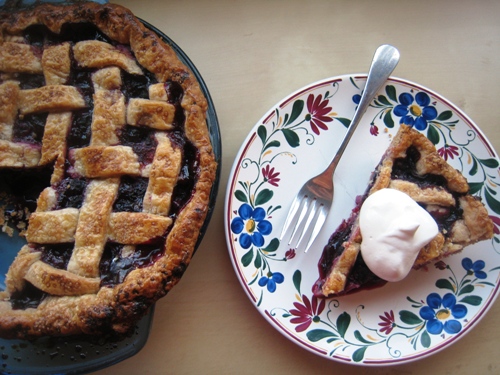 Dessert
My husband isn't a huge dessert fan, but if he were to choose something that wasn't cake (I'm banning cake after baking three birthday cakes in the last week), I think he would choose Mixed Berry Pie. So good!

URS Guidelines
Remember: Each week at Ultimate Recipe Swap, there is a posted theme. You are welcome to share any recipe that fits the theme and contains a link back to Life as MOM. If you're curious about the upcoming themes, I have a calendar here. This week's theme is Father's Day. Next week is the Birthday Cake Round-Up.
If you have a recipe that fits the theme, please link it. However, things like Beef Strogonaff will be deleted from Chicken week because it doesn't contain chicken. Please keep this meme as helpful to others as we can.
And don't make me the bad guy! 

What will you serve for Father's Day?