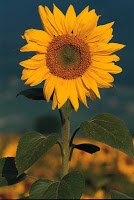 I just wanted to take a minute and thank you for reading. I started this blog on Mother's Day weekend. The last seven and a half months have been filled with ups and downs, but it's been so fun for me to bring you ideas, to pose questions, and to find out I wasn't talking to myself. Hallelujah!
For our family, 2008 was a year of many hellos and goodbyes, new starts and new places. I have enjoyed sharing a smidgen of our lives with you. Thanks for the comments, the emails, and the prayers. I look forward to seeing what God has in store for us in 2009.
In light of my retrospection this week, I'm sharing the posts that generated the greatest reader response for this baby blog. Feel free to comment on what you'd like to see here in the new year.
And, if you just lurked this year, take this post as a chance to poke your head out and say hi!
When Do You Say When? Having Babies, Building Families – I really appreciated the different moms' perspectives in this, the first of a series. Each woman's story is so different and so complex. Reading your thoughts on the topic helped me grow in understanding that fact.
Budget Living: Learning to Do Without – the blogosphere has provided a wealth of money saving tips for me. Thank you, bloggers. We're hoping to be in the black in 2009 – with a little help from you all.
Story Swap: Our Birth Story and Don't Hate Me Because My Labor Was Short – Thank you for sharing our excitement in welcoming our little FishBaby. She is already four months old. Can you believe it?
How Do You Do It? What Do You Let Slide? – I love knowing that other moms are in the same boat – we can't do it all, can we?
Frugal Tip: Have a Back-Up Plan – This post came in the midst of lots of crazy contractions this summer. Glad those are over!
What Makes You Joyful? – Love, love, love it that there are women desiring to pursue joy in this road we call motherhood. Great ideas here. Thanks for sharing from your heart.
June CVS Primer – This primer and others like it were really popular. I have so enjoyed figuring out the CVS system. I checked my stockpile this morning. I don't need to buy toothpaste in 2009!
Frugal Cooking: Make Ahead Mixes – Who knew that what is so "normal" to me was actually really helpful to others. So blessed that something I do could help others.
Presenting the Indiana Jones Birthday Cake – One of my most popular posts. Google "Indiana Jones Birthday Cake" and this is the top post out of 163,000! My claim to fame in 2008. Thanks to all the readers who shared how they embellished on it. I'm hosting a cake round-up and releasing a Cake E-book in the New Year. Can't wait! Hope you'll participate!
Thanks for a great year, everybody! See ya in '09!