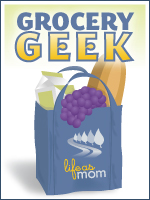 At the end of last month I knew that I had a ton of food in my pantry and freezer. So, I set upon a Pantry Challenge, trying to make the most of what we already had instead of "shopping as normal" at the grocer's. I didn't make any hard and fast rules or make a spending limit. Rather, I tried to be mindful of my purchases and not to let things go to waste.
Well, the month is up, and I'm still finding treasure at the bottom of my freezer. Most of the items are of the quick lunch variety, like individual soups and calzones, but there's also a turkey and several packages of fish, burgers, and brats. That turkey is got to go this week!
Come back tomorrow for a peek at my meal plan. And you can read what we really ate during the Pantry Challenge over on Good Cheap Eats.
I think I have the basics for another month's worth of meals! So, unless there's a screaming deal on meat or pantry staples, I'm going to try to stick with my dairy and fresh produce lists.
Grocery Geek This Week:
In addition to random trips to CVS ($3 gallon of milk), Trader Joe's ($15 sunbutter and misc dessert items chosen by hubs and 2 boys) and Costco ($5 just milk!) these are the food purchases that entered the house: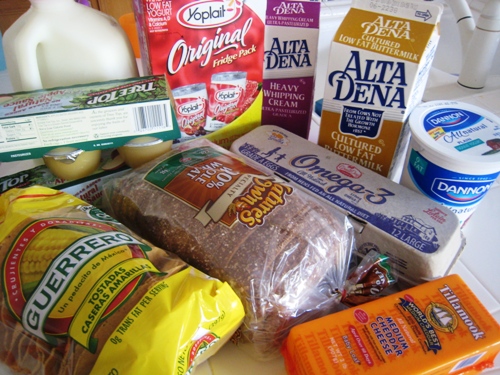 Walmart is not necessarily the cheapest when it comes to dairy (Costco has that title), but it is a close second. Since I know the more I shop, the more I'll spend, I've been avoiding Costco like the plague. I know I will be tempted to stock up on other things that we'll use, but that will prevent me from using what we already have.
I've been baking a lot of Artisan Bread this month, but buying sandwich bread. Costco is cheaper on that, too. Hmmm…. maybe I need to rethink my Costco strategy?
I ended up spending $40 on groceries at Walmart this week on dairy and a few dry goods.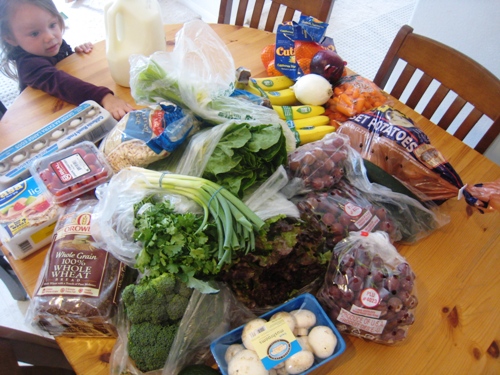 At Henry's I loaded up on produce, eggs, cheese, and another gallon of milk? For a total of $52 I got organic lettuce, broccoli, tomatoes, bananas, and celery as well as conventional grapes, mushrooms, cilantro, green onions, potatoes, cuties, carrots, and onions as well as a few dry goods and dairy products.
I also made an Amazon coffee order. I told you awhile back how much I loved the convenience of having a coffee machine thingy. With sales and Swagbucks I was able to get this big box of 50 K-cups for only $5!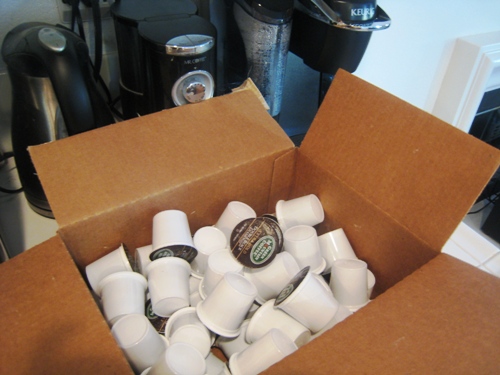 My grand grocery total for the month is $445.
I'm actually quite stunned. I used very few, if any, coupons, and just focused on adding (mostly) whole foods to our household. I'm not sure what this means for the coming month, but I'm amazed that I spent so little on food costs. We ate out a few times during the month, but that totaled only $115, much lower than most months. So, I'm going to say that this challenge was a success!
Plus, I lost a pound or two. Which, at my age, is priceless.
How did you save this month?