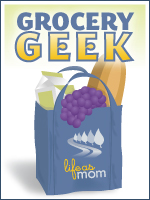 One of my favorite places in the world is the Central Coast of California. I went to college and met FishPapa in Santa Barbara where he grew up. My sister lives just over the hill in Solvang and my father-in-law in nearby Santa Ynez. For five years we lived a little farther north from there in Paso Robles and two FishBoys were born in San Luis Obispo. If you know your California geography, you know that these are some fun towns on the Central Coast, about halfway between LA and San Francisco. If you're California-ignorant, just trust me.
We spent the past week meandering up the coast, visiting family and friends. Our final destination was Monterey. (More on all that next week.)
While I didn't do any major grocery shopping this week, I did make a fun Grocery Geek pledge at the Monterey Bay Aquarium. (You'll have to play the video to see what I'm talking about.)
We also stopped twice at our favorite apple place. Thankfully, I didn't need to get hot, sweaty, or buggy in order to come home with a load of delicious apples. Gopher Glen offers 60 different varieties of farm fresh apples, and you can taste before you buy. Oh my!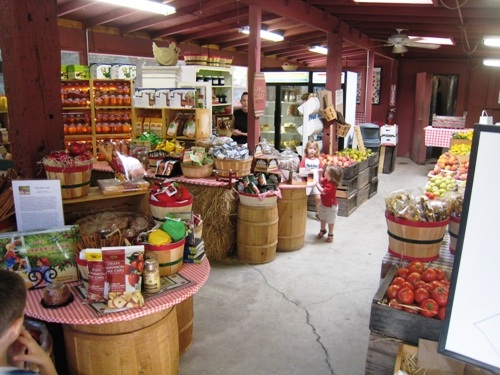 The store is obviously filled with all sorts of amazing food items in addition to apples and other fresh produce. We stuck to just apples. The price wasn't the cheapest I see back home in San Diego. But $1.00/pound is a pretty great deal for apples fresh from the tree. We came home with 60 pounds.
Yes, yes, we did.
We chose some of our favorite varieties such as Spitzenburg and Jonagold which aren't usually available in the grocery store. I'll be storing as many as I can for fresh eating and then the rest of my weekend will be spend making apple pies and applesauce to freeze. Yum!
Have you geeked out on groceries lately?