Grocery Geek: Pantry Challenge Week Two
We are a participant in the Amazon Services LLC Associates Program, an affiliate advertising program designed to provide a means for us to earn fees by linking to Amazon.com and affiliated sites. We participate in other affiliate programs as well. For more details, please see our disclosure policy.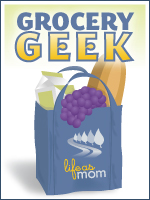 As we continue the Pantry Challenge, ending the second week, I think we're doing okay. On Sunday I cruised the markdowns at my local Ralphs and picked up some good deals at CVS.
By Monday night the entire family was sick. The. Entire. Family. We've never had a cold come on so quickly and in one fell swoop. Hubs was home from work for a few days and we were all on limited activity.
Due to our head colds, we needed a few comfort items, so one afternoon we all ventured forth to Costco for some of those things.
Here's what I got this week:
Ralphs
At Ralphs, I mostly bought items that were going to be marked down: bread, vegetables, dairy. I also bought a much-needed gallon of milk and more of those bananas for 39 cents a pound.
Total spent after coupons and redeemed catalinas: $27.92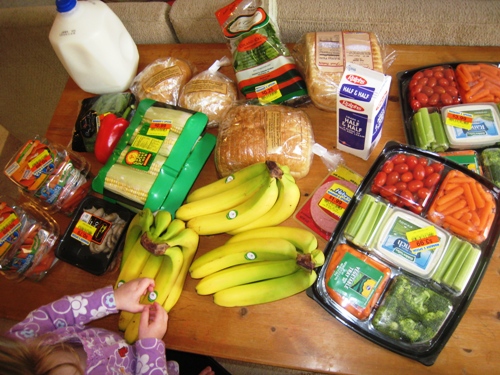 CVS
I'm a little out of practice when it comes to CVS. And while we still have shaving cream and deodorant to last us some time, the rest of the toiletries stockpile is starting to dwindle. So I figured it was time to get back in the swing of things.
I bought toilet paper, Kleenex, and skittles thanks to sales, coupons, and ECB deals. The cranberry sauce (which we enjoy year-round) was 42 cents a can, the lowest price I've ever seen.
I spent out of pocket, $22.10, but I got back $10.89 in ECBs, so I really shelled out $11.21 for all this: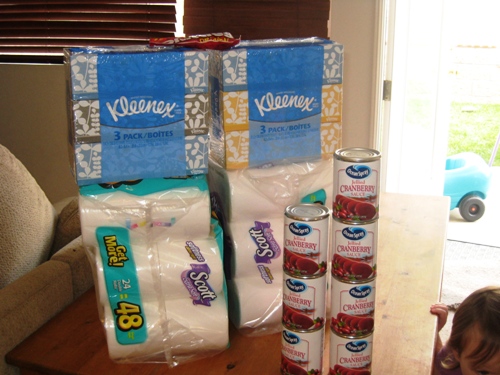 Costco
Costco is probably the last place to go during a Pantry Challenge, but I did exercise caution. And since there weren't great deals elsewhere on baby wipes, EmergenC, Advil, cough drops, or Cascade, it really made the most sense to go there.
It seems like a lot that I would spend $123 for all this. But they are items that are really rock-bottom prices for non-sale items, things we needed in the immediate, and things that we will use over the coming month and beyond. (Though I'm guessing the EmergenC will be gone pretty quickly.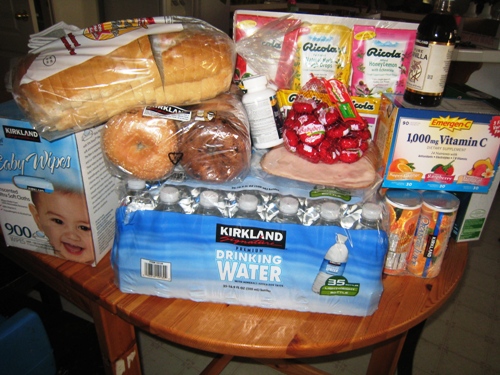 This week I spent $162.13 . Added to last week's spending, my monthly total so far is $243.64. I couldn't have planned for the Plague to hit our family, but we're not too far off our target.
We have two more weeks of the challenge with $156.36 left to spend. Barring other unforeseen circumstances, we could do okay.
Grab any good deals this week?