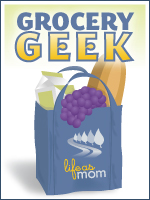 This week was pretty mellow on the grocery shopping front. The freezer is still pretty full and the grocery stores' coupon deals aren't really calling my name. But, we needed milk and a few basics, so I headed to two of my old standbys: Costco and Sprouts.
Costco is near and dear to our hearts and its got great prices on bread, milk, and a few other staples.
I picked up the following at Costco:
2 gallons of milk – $3.79
2 loaves whole wheat bread – $3.99
2 dozen burrito size tortillas – $3.25
3 dozen taco size flour tortillas – $3.99
1 dozen bagels – $4.99
2 pounds cheddar cheese – $4.89
large package of turkey deli meat @$3.69/lb
bananas @ $.45/lb
large jar basil pesto – $7.69
2 large bottles organic olive oil – $20.99

Costco Total – $62.91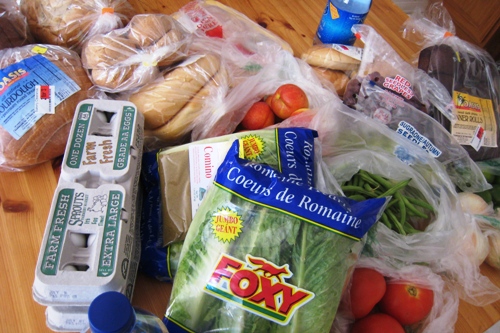 Some people avoid it due to high prices on organic and natural foods, but Sprouts is one of my favorite places to shop for fresh produce and bread. Some of the produce has been hit and miss for awhile, but it seems to be on the upswing. Things have been looking good there. Today I was able to go early enough in the day that the clearance bread cart was full. I love markdowns at Sprouts!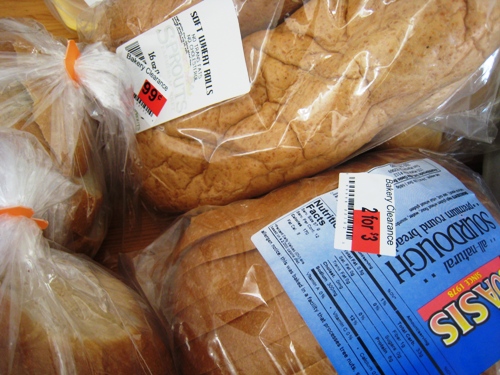 Our Sprouts run included:
7 packages of bread and rolls – $0.99 to $1.50 each
extra large eggs – $1.50/dozen
large container yogurt – $2.79
sparkling mineral water – $1 each (to try our hands at homemade cherry limeade)
cumin – $1.19
chicken breast – $1.97/lb
green beans – $0.69/lb
tomatoes – $0.69/lb
limes – 10 for $1
grapes – $0.69/lb
3 romaine hearts – $0.99
nectarines – $0.49/lb

Sprouts total – $35.01
Weekly amount spent – $97.92
Our refrigerator and freezer are now packed to the gills. Unless there are some screaming 4th of July sales next week, I'm thinking of taking some time off.