Grocery Geek Presents: Black Friday Deals
We are a participant in the Amazon Services LLC Associates Program, an affiliate advertising program designed to provide a means for us to earn fees by linking to Amazon.com and affiliated sites. We participate in other affiliate programs as well. For more details, please see our disclosure policy.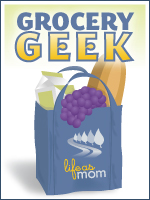 Well, just in case I got a wild hair to join the Black Friday crowd, I threw out my back, putting my turkey in the oven on Thursday. I was most definitely housebound. But, that doesn't mean I didn't nab some good deals. And I did it without leaving the house. I LOVE online shopping deals.
Here's what I bought this weekend while eating a lovely plate of Thanksgiving leftovers:
Amazon Deals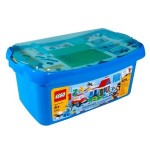 LEGO Ultimate Building Set – this huge bucket of Legos for $15 on Amazon. My boys, prompted by FishBoy13's creative library searches, have recently discovered more ways to use Legos, thanks to the different books that are available for designing Lego creations.
This set will help fill out some of the generic building pieces that we might want, plus make a great group gift for the FBA. (Thanks for the heads up, Money Saving Mom!)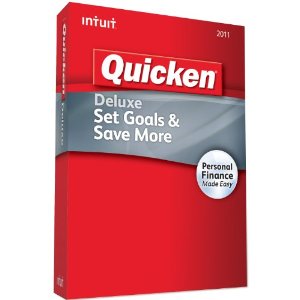 I've had my eye on both Adobe Photoshop Elements 9 and Quicken Deluxe 2011. So when Amazon sent me emails that both were on sale (up to 1/2 off) and one even had a rebate, well, I knew the time was right.
And since I have a three month trial to Amazon Mom, I got free 2-day shipping on all my Amazon purchases. Yeah!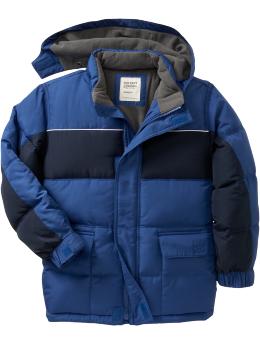 Shirts, jackets, and pants were $5 and $15 at Old Navy. While many of our younger set have clothes coming out their ears, us older folk, hubs, me, and FishBoy13, needed a few replacements. I got my oldest son a winter coat for $15 and stocked hubs up on $5 tshirts for work. As for me, I got fleece jammie pants for $5 because I'm freezing around here.
I used ShopAtHome to get extra money off the deal. (Thanks again to Money Saving Mom for the tip!)
Did you shop Black Friday, shop at home, or abstain for shopping altogether?