Grocery Geek Presents: Gift Cards That Give to You!
We are a participant in the Amazon Services LLC Associates Program, an affiliate advertising program designed to provide a means for us to earn fees by linking to Amazon.com and affiliated sites. We participate in other affiliate programs as well. For more details, please see our disclosure policy.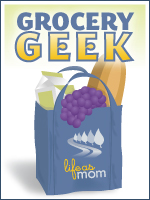 Since the freezer is full, there wasn't a lot of shopping to do this week other than milk, bread and produce.
But, thanks to a tip from a Facebook reader, I did head into Albertsons to take advantage of their gift card deal. I had commented that we're trying to work out the budget so that we have planned take-out once a week. Well, this savvy reader pointed out the deal at Albertsons.
For every $100 in gift cards that you buy, Albertsons will give you a $20 coupon toward groceries. Since we were going to be eating out anyway, why not buy a ton of gift cards AND get free grocery money to boot!
This was a brilliant idea. And since I had gift cards for gifts that I wanted to buy as well, we stocked up. Sort of.
Thankfully, my husband knows how to read the fine print. You can only use one $20 coupon per order AND the coupons expire 12/24. That limited how many times we "did the deal." I didn't want to spend so much money that I had too many coupons to spend before Christmas Eve.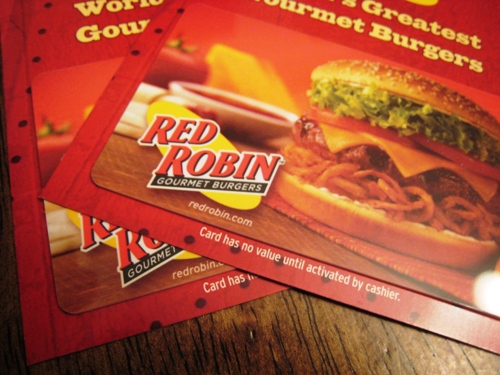 So, we settled for $200 in gift cards (some for gifts and some to keep) and now we have $40 in Albertson's money to spend in the next few weeks.
I loved it that it was the exchange of ideas that brought this deal about, too. Thank you, Christine!
How did YOU save this week?
Don't forget to pop over to MoneySavingMom every Saturday for an inspiring round-up of real people and real deals.