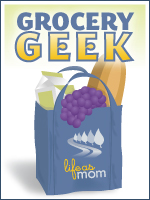 As I've mentioned before, one of my favorite things to do is stroll the aisles of the grocery store or even Target and look for great items on clearance. My husband did not realize this about me when he agreed to go to Target with me last weekend.
We both lost track of time — and missed the Chargers kickoff. Oh yes, yes, we did.
The conversation on the way home was comical.
Hubs (confounded): Why did that take us so long? It was just a trip to Target. You get in and you get out.

Me (laughing): Honey, didn't you know that Target was like therapy for me?

Obviously, not.
Last week it was swim trunks for $2.48 at Target. This week's great deals were markdowns from Ralphs that go great in our new and improved lunches.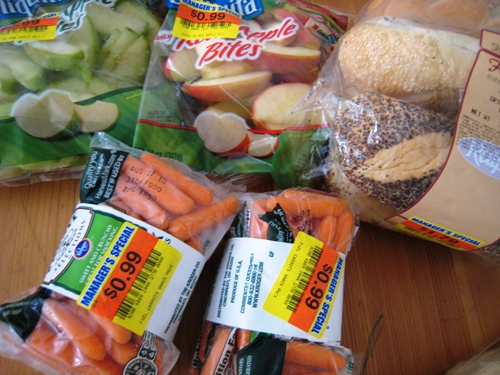 I found sandwich rolls, apple slices, and baby carrots marked down at my local store. And now that we're packing lunches though we're home at mealtime, having these easy to throw together food items was super helpful. I say was because we go through food pretty fast around here. All this was consumed before the sell-by date, thank you very much.
I'm thankful that I'm finding ways to make our sack lunches both healthier and more economical, too.
Related: MoneySavingMom recently posted about making markdowns work for you.
How did you save this week?