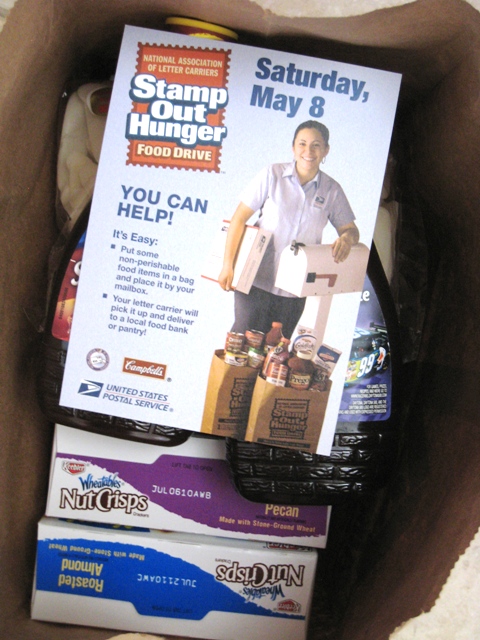 Tomorrow is the Stamp Out Hunger Food Drive sponsored, in part, by the National Association of Letter Carriers. They couldn't make it easier for you to donate canned goods. Simply place a bag of non-perishable food by your mail box and your letter carrier will deliver it for you.
I collected up items that I had multiples of. It is always good to share a good deal. As I was gathering items from the pantry, I was a little taken aback at the changes that have been happening in there. Junk foods are on the decline, while  basic ingredients are on the rise.
The Evolving Pantry
Wondering why that is?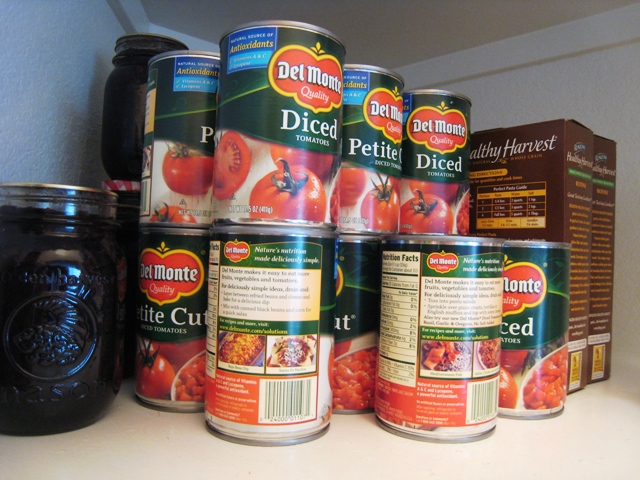 Part of the reason for my evolving pantry is that I've been reading about the best ways to healthify our family's diet. My conclusions, which may be very different from the next girl's, have been to read more labels and opt for food in its most natural state whenever possible. This is not to say I'm not buying convenience items. I still love my boxed cereals.
However, I'm making more of my convenience items instead. Consistent freezer cooking is really changing the way we eat and the way we shop. And I think it's for the better. Not only are we eating more homecooked food (as opposed to take out), but we're also saving money. My monthly average for the year is right around $500 to feed eight people. That is super encouraging to me. Last year's average was $663/month.
Focus on Fresh Produce and Dairy
This past week, since the freezer was full and the sales weren't anything to write home about, our shopping focused on fresh produce and dairy products (well, and some handmade tortilla chips). FishPapa actually did the week's shopping with a stop at Sprouts for me. (Love that man!)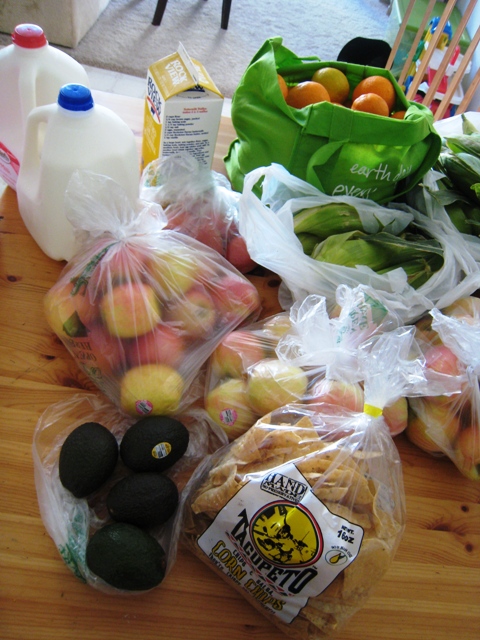 We got some great deals:
corn on the cob $0.19 each
pink lady apples $0.88/lb
tomatoes $0.88/lb
avocados $0.49 each
milk $2.50/gallon
We also got a huge bag of oranges from friends for FREE.
While I would love to boast fantastic deals on organic items, this just isn't the case. But, I feel like we're making great strides in increasing whole grains and fresh produce. Baby steps, baby steps.
How is YOUR pantry evolving this season?