Grocery Geek Presents: Pantry Challenge, Week 3
We are a participant in the Amazon Services LLC Associates Program, an affiliate advertising program designed to provide a means for us to earn fees by linking to Amazon.com and affiliated sites. We participate in other affiliate programs as well. For more details, please see our disclosure policy.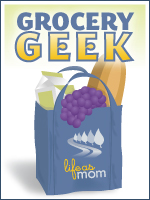 This is almost the end of the Pantry Challenge, and I might not keep it under budget. Hmmm…. Just saying.
I didn't buy a ton this week, but I'm not sure how much longer we'll hold out. Needs and wants arise. We're definitely going to spend less than most months, but, well, we'll see.
This week my shopping included the following: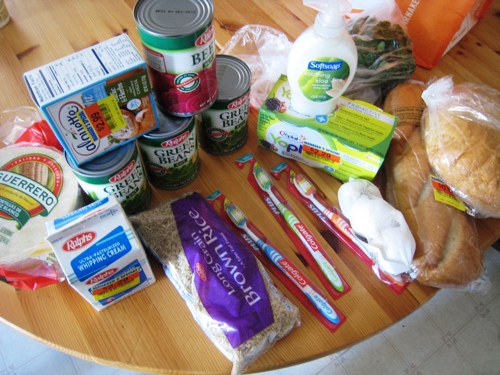 Ralphs
I cruised the clearance items, finding bread and dairy items marked down. We "needed" garlic, brown rice, tortillas, and garlic, so I picked those up as well. The toothbrushes were free after coupons and the veggies and soap were just pennies thanks to sales and coupons.
I ended up spending $15 total.
CVS
Since our toiletries stockpile has been dwindling, I've renewed my CVS shopping. I had ECBs to roll from last week. After this purchase, I spent $26 out of pocket, and still have another $11 to spend at CVS. So I guess you could say I "spent" $15 there.
Sprouts
Braeburn apples were $0.49/pound, so I had hubs pick up 40 pounds on his way home. Yes, a whole box. We can live off apples for the rest of the month — if need be. That was $19.60 spent there.
If my math is right, I spent just under $50 this week, bringing my monthly total to $293.24. However, there is probably something I haven't accounted for as there is just $95 left in my grocery envelope. Either way, we may be able to squeak under $400 this month, but I'm not making any promises.
How do YOU keep track of your grocery spending?
What works best for you?