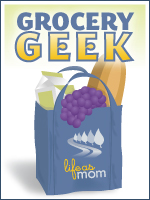 As you know by now, I love to go grocery shopping. I love to find good deals. And I love my freezer. Put them all together and you have one happy mom.
Well, sorta. I mean it's work. Each of those things by itself is work. Don't get me wrong. But, having them all come together makes the work load seem a little lighter.
This past week my shopping revolved around freezer cooking. And though there have been some great sales on cereal and on produce, sales on ground beef and chicken breasts were a little sparse.
Have a Target Price to Shoot For
I don't spend more than $2 a pound on ground beef or boneless, skinless chicken breast. My target price on bone-in breast is $1 a pound. And I really didn't want to pay more than that for the huge amount I would need to buy for freezer cooking.
The other night I was out getting the last on my list. I knew that there were no meat sales to write home about, but I knew I had a raincheck for bone-in chicken breast and I was hopeful that there would be some markdowns. The first store I went to, Ralphs, was a bust on the meat front.
It was late and I knew that the meat counter (where I had to redeem my rain check) was probably closing at Albertsons anyway. I decided to give it a try. I prayed that God would bless me with cheap meat.
(Yes, I think He cares about our grocery budgets, too.)
I went straight to the meat counter and the butcher on duty was still there. Even though he was "technically closed," he agreed to redeem my rain check and reprice the bone-in chicken breast. I got 20 pounds for $0.87/pound! While I was waiting, I browsed the ground beef. Lo and Behold! 85% lean beef was marked down to $1.49/pound, better than my target price. Yeah! I bought ten pounds.
(I also talked with the butcher and at least at Albertsons, meat should be good for 4 more days after the sell-by date. I bought it the night before and cooked it on its sell-by date.)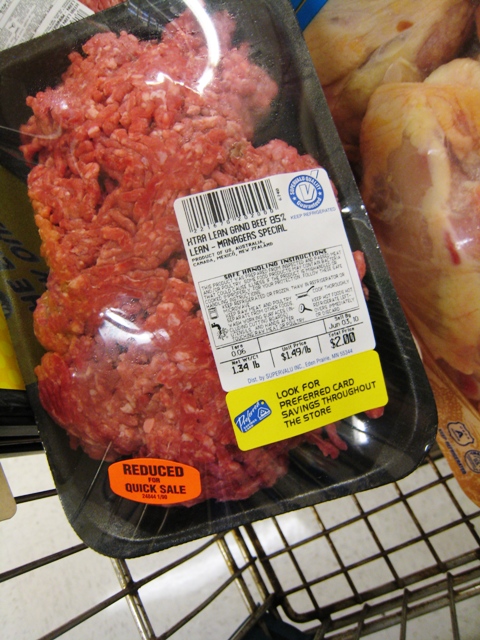 I was one happy mama. I got enough meat and chicken to last us for the meals I had planned for the month.
God is so good.