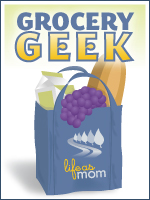 Since I'm such a grocery geek, I actually like shopping for Thanksgiving groceries. Some people may look at it as a chore, especially if they go during a crowded time. But, I like it!
It's not just the meal that I am shopping for. Due to the huge variety of holiday sales, I'm actually shopping for the next three or four months.
While I'm not stocking up on fresh produce or dairy, now is the time to lay in a supply of canned and frozen items that will contribute to our meals throughout winter. Veggies, frozen turkeys, and baking supplies are on great sales right now.
Last week when the grocery ads came out, I scanned through each one to see which store had what on sale. And if I had really wanted to, I could have gone shopping at up to 8 different stores for some great holiday deals. But, since I'm trying to streamline my life a little, I have to choose.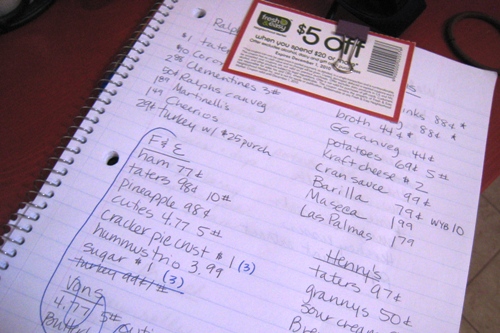 I looked at the list I had created for each store and then decided where the best deals were and which stores had the most of them. Then I narrowed down my selection. After stopping at Fresh&Easy where I had a $5 store coupon, I cruised by Walmart to round out my shopping.
I could have done price matching at Walmart for everything, but the $5 coupon at Fresh & Easy was worth the extra stop. Plus, my younger boys love to go there and bag all our groceries themselves.
Generally speaking, Walmart has the best price on most non-sale items. Baking sales aren't that great in these here parts this week, so there was a fair number of items to get "off sale" for our holiday desserts as well as some regular grocery items. I was able to find them at Walmart for the same or less as the "sale prices" might have been at the other stores.
Plus, I can pick up the other non-food household items that we might need while I'm there, like the GladWare I bought inexpensively for storing Christmas cookies. While I have to be on my guard not to buy things we don't need Walmart has proven to be a good resource for my grocery-geekiness.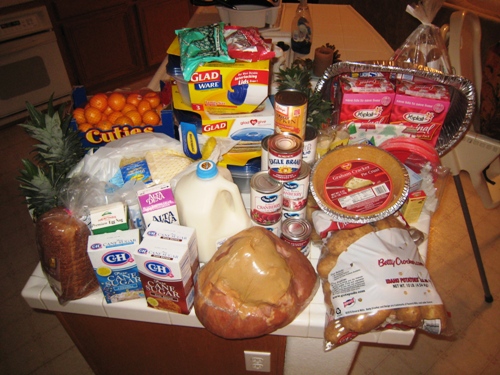 I spent $95 total, shopping at the two stores. This included a ham, a turkey, 20 pounds of potatoes, and a ton of baking supplies, fresh fruit, milk, butter, cream, and egg nog. It wasn't technically "Thanksgiving dinner" because I don't shop that for just one meal at a time. But, it was great stockpiling for the season.
Found any great sales lately?
Disclosure: Walmart provided me with a gift card to check out their holiday sales and trim the budget.