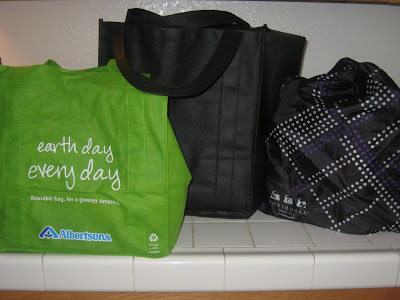 Next week MoneySavingMom and I are going to be restocking our freezers. It's so fun to do this with my friend Crystal, even though she lives 2000 miles away. We swap recipes and stories of mishaps and compare notes and try to help each other improve on how we cook and feed our families.
Freezer cooking is an excellent way to save money.
You do a lot of shopping at one time. This keeps you out of the store for the rest of the month which in turn keeps you from spending money on impulse buy.
You can buy items in bulk which are often cost less than the smaller sizes.
Having a stash of prepped meals in your freezer or a bunch of custom-mixes in your pantry prevents you from eating out or purchasing expensive convenience items.
This week I thought I'd give you a quick primer on how to grocery shop for freezer cooking day. This is tailored for all you beginners out there. If you're a seasoned pro, you might not need this tutorial.
Shopping for Freezer Cooking
1. If you don't already have a healthy stockpile of food in your pantry and freezer, scan the grocery ads to see what proteins are on sale. Make a list of six meals you'd like to serve your family in December, based on these sale items. I stocked up on turkey and chuck roast, so six of my meals include:
beef and turkey taquitos
turkey enchilada casserole
roast turkey with all the trimmings
shredded beef tacos
beef and barley soup
beef ragu
2. Go through each recipe and write down the ingredients that you need for each recipe. Chances are there will be common ingredients. Make tally marks on your list for duplicates.
3. Check your cupboard for what you have. Cross off the things that you don't need to buy.
4. Collect some coupons. Browse the selection of printables at Coupons.com. Sign up with VocalPoint so that you'll start receiving Proctor and Gamble coupons for next month. Check the Sunday Coupon Preview at A Full Cup to see if you should buy a paper.
5. Go shopping. When you get home, don't bother to put away the nonperishables if you're going to be cooking in the next couple days. If you have the room, just leave them in the bags until freezer cooking day. Put the cold stuff away, obviously.
6. Rest up for your cooking marathon.
See ya next week for Freezer Cooking Daze!