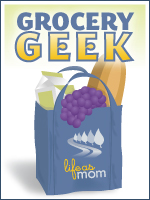 It had been a harried morning. We were late getting out the door. FishChick2 din't want to buckle up. Kids were crabby; FishMama was very crabby. And to top it off, we were probably gonna miss all the clearance bread at the store.
But, no, the Lord shined His face down on us. Despite all our crabbiness, the bakery cart was filled to the brim with bread being marked down. The children and I all sang the Hallelujah Chorus.
Yes, that may seem weird to you. But, I love the bakery cart.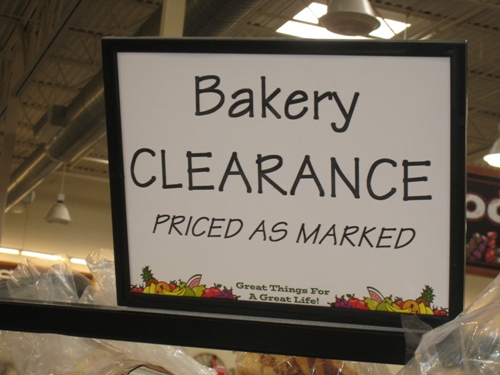 A local health foods store marks down bread a few days before its sale-by date, usually $0.99 a loaf. This is a great deal, especially as we go through a lot of bread. This particular bread is locally baked and generally without lots of fillers. The cracked wheat I picked up was full of real ingredients. While it may not be as good as homemade, it's pretty close.
We love good sandwich bread and since we've moved to packing lunches every night, good sandwich bread is a must have. On shopping day, the kids and I filled the cart with deli marble, cracked wheat, San Francisco Sourdough, Ciabatta, and Cracked Wheat Sourdough. Yeah!
Each loaf was $1 to $1.50 per loaf. Love that! We bought fourteen loaves. Yes, yes, we did. Most of them are sitting in my deep freeze, waiting to be made into sandwiches over the next month or two.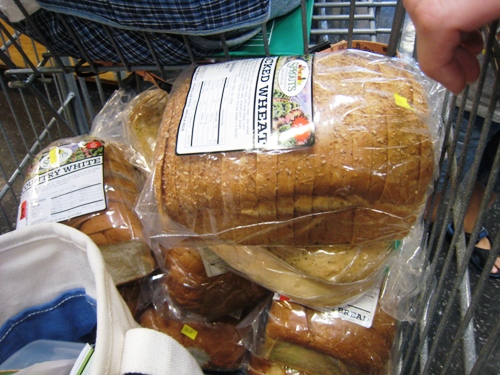 We also picked up beef and produce on sale. Our grand total was $51 and some change for all this!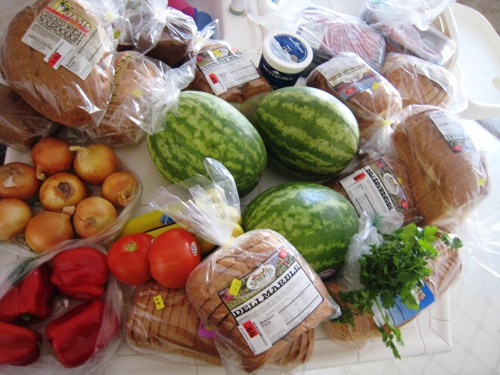 Nab any good deals in your neck of the woods?