Guest Post: Do It Yourself Recycling
We are a participant in the Amazon Services LLC Associates Program, an affiliate advertising program designed to provide a means for us to earn fees by linking to Amazon.com and affiliated sites. We participate in other affiliate programs as well. For more details, please see our disclosure policy.
You've probably heard the phrase, "reduce, reuse, recycle" as it relates to being eco-friendly. Reduce waste, reuse something if you can, recycle it into something new. In our "disposable" society, it is a great one to remember before we toss something in the trash.
(Truth be told, I learned it from Bob the Builder.)
The concept's actually nothing new. Our grandmothers got all the use out of an item that they possibly could before they discarded it.
The following is Abbi's explanation of what her family does to reuse and recycle.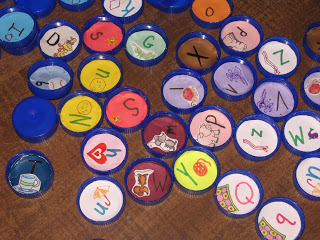 When I was growing up our family did very little in the way of collecting cans and newspapers and hauling them to the recycling center but that didn't mean we weren't recycling. We did a lot of what I call "do-it-yourself-recycling" where we took something that no longer worked for its original purpose and turned it into something that would work for us.
Now that I have a home of my own, we have become very active "normal" recyclers: we save cans, paper, bottles, etc. and take them in. But my favorite type of recycling is still to re-make something old into something "new".
God has placed us here on this earth and provided us with so many good things, it is our job to be a good steward of what we have. It is my goal to put less stuff in our landfills, to live in a way that is kind to our environment, because I am in love with the Creator of our Universe and I want to honor and serve Him by taking care of what He has given me.
So what is it that we re-purpose? Here are some of my favorites:
** Remaking old clothes into quilts, skirts, pants, bags, underwear, rag rugs, rags, doll clothes, dolls, potholders, napkins and mittens.
** Transforming tin cans into "stilts", luminaries, pencil holders and vases.
** Using junk mail and magazines for scrap paper, scrapbooking, card making, envelopes, gift tags, wrapping paper and all sorts of crafts.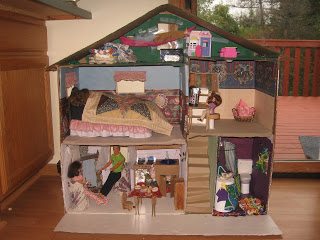 ** Turning boxes into doll houses and doll furniture as well as organizational tools. We've also used cardboard to make slippers and sandals.
** Using milk jugs for starting plants as well as for protecting the new plants in the garden.
** Turning lids into a matching game or Barbie dishes.
** Using grocery bags for trash bags or for making a rug.
The list goes on and on….
There are many things to love about re-purposing. Saving money is a huge advantage. I can make many, many things while spending very, very little. Not only do I make things for our family but I also make things for gifts — and nobody seems to mind that I am recycling.
I also really like the fact that I can save a lot of things from the landfill or even from having to go through the normal recycling, both ways are better for caring for the earth. Getting to have one-of-a-kind items is another plus. One of the biggest thrills for me is simply the fun I have turning something useless into something useful!
There are lots of ways to be inspired in turning trash to treasure. Browse through craft books (the library is a great source) and you will see lots of things that can actually be made using your "trash". In reading blogs I have seen many wonderful ideas. Also when you visit gift stores, craft fairs and even homes you can look at neat little things and ask yourself "How could I make something like this out of something I have on hand?"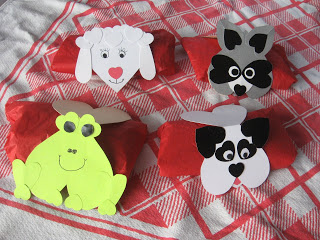 It is amazing how creative you can be if you just let yourself. Another wonderful tool in getting ideas for re-purposing is using Google. For instance I have a lot of old t-shirts on hand so I googled "reusing t-shirts" and found a wonderful selection of ideas to use.
I hope the next time you have something that isn't working "as-is" you will take the time to think "How could I make this into something that would work for me?" Have fun and be creative!
— Abbi is the Happy Helpmeet to Ken and the Joyful Mama of 4. She blogs about Homeschooling, Frugality, Natural Living, Sewing, Crafting, Gardening and all things Homemaking at Proverbs31Living.
Have you ever repurposed something as Abbi explains here? Share your idea in the comments so that we can all be inspired to turn trash into treasure.