Guest Post: Upcycling (or Using What You Got)
We are a participant in the Amazon Services LLC Associates Program, an affiliate advertising program designed to provide a means for us to earn fees by linking to Amazon.com and affiliated sites. We participate in other affiliate programs as well. For more details, please see our disclosure policy.
Many a grandmother (or great grandmother) today may have memories of her girlhood dresses being crafted out of flour sacks. Previous generations knew how to get the ultimate use out of every item.
Unbeknownst to me this process is called, upcycling. This guest post from Julie explains several ways that you can use something just a little bit more before it hits the trashcan.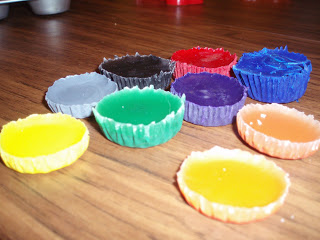 In an effort to reduce the amount of waste in my house, I began looking for new uses for common household items. Some people refer to this as upcycling. Here are just a few of the ideas I've used recently.
1. Paper – I discovered my child would prefer to color on plain paper than a coloring book so I now save all of my used paper and let him color on the other side. I also keep a stack of used paper by the printer and reuse it when I'm printing something for my eyes only – ex. grocery lists, recipes, directions.
2. Bananas – Freeze bananas when they are about to go bad. When you are ready to use them, microwave for 30-45 seconds and they will peel easily. I use these in banana bread, chocolate chip banana bars, and smoothies.
3. Crayons – Peel off the paper of already broken crayons and put the pieces in a muffin tin. Melt in an oven at 350 and then let cool until hardened. All of the broken bits and pieces then have a new life as crayon muffins. This works with both regular size and mini muffin tins. Sometimes I mix the colors together and sometimes I sort by colors, depending on how many random pieces I have.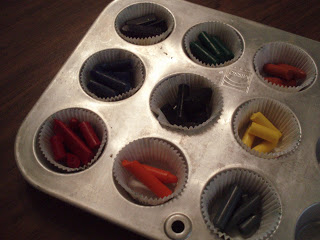 4. Cards – Cut out pictures from cards then use for gift tags. Each year, after Christmas, I cut all the pictures and store them in a plastic bag with my gift wrap so they are ready to go the next Christmas. Punch a hole in them and tie from a bag or simply tape to a present.
5. Shampoo – At some point in time, most of us have bought shampoo only to realize it did not work for our hair. Do not throw this out – use it to clean your shower. Shampoo is great at removing soap scum from shower walls and doors.
6. Leftover food – Challenge yourself to reuse leftovers before they go bad or freeze them. Reinvent chicken into fun wraps, add veggies to a casserole, etc. Another great thing to do is to keep a container in the freezer to store random bits and pieces from meals. When the container is full, put it in a soup pot, add broth or water and spices and you have a one of a kind soup.
7. Plastic bags – Ask your local flea market if they can use your extra plastic bags. Many are happy to receive them to put customer's items in. I also save some to use when having a garage sale so customers have a bag to carry their treasures home in. Another great use is to line the paint tray when painting. Clean up is much easier as the bag can simply be thrown away.
8. Newspapers – Use newspapers to line a garden instead of weed cloth. Put a layer down, then a layer of dirt and/or mulch before planting. Newspaper is also good when potty training a puppy. Put a few layers down near a door instead of expensive puppy pads to contain accidents.
— Julie works part time in the marketing field and spends the rest of her time at home with her three year old son. Her second child, another boy, is due in mid-July. Julie began writing Living on Less when people asked how she and her family were making it after her husband had his hours greatly reduced at work.
What have you done to waste less and reuse common household items?