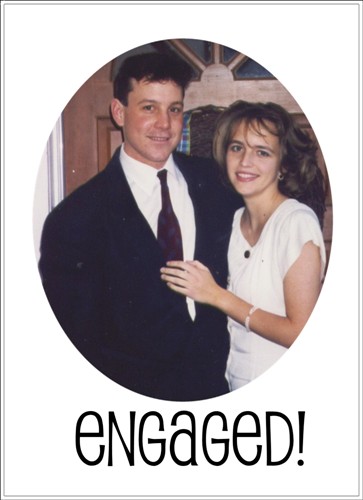 Today is my husband's birthday. It's also the day that he proposed to me. We got dressed up and went to the Palace Grill in Santa Barbara, presumably to celebrate his birthday. But since it was a little pricey for us, he had always said that we'd only go there on a special occasion, like when we got engaged or something.
I tried not to get my hopes up when he suggested we go there for dinner.
After dinner we went walking along the Biltmore Wall, a seawall along the beach. And there, he popped the question. Later that year we got married.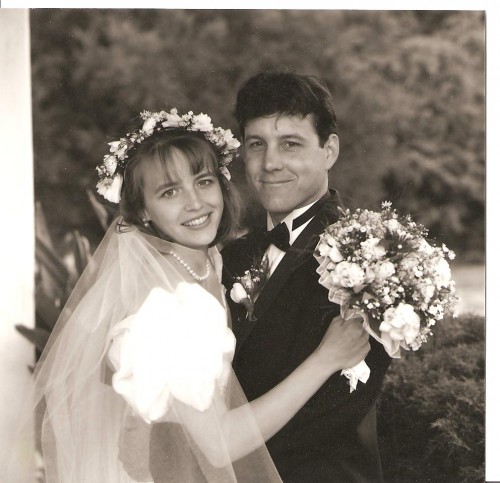 My life was changed forever.
We've been through sickness and health. Richer and poorer. Six children, three miscarriages, two states, six homes.
Our pastor who married us almost 17 years ago said that marriage is two people hacking a life out of the jungle together. How right he was!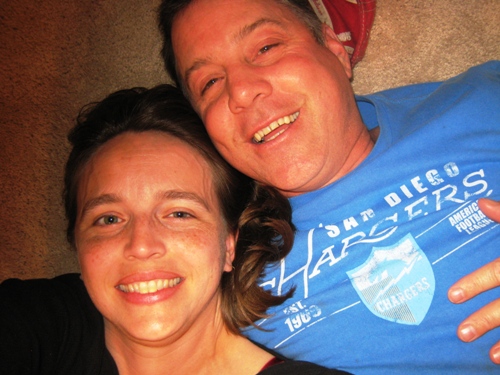 Our life hasn't been an orchestrated, planned sequence of events. It's been a wild, but glorious, ride full of babies and laughter, babies and tears, disagreements and peace-making, joys and sorrows, and an awful lot of hacking through the jungle.
I'm so thankful for this man who makes my days brighter, my heart lighter, and my burdens so much easier to carry.
Happy Birthday, Babe! Thanks for popping the question!