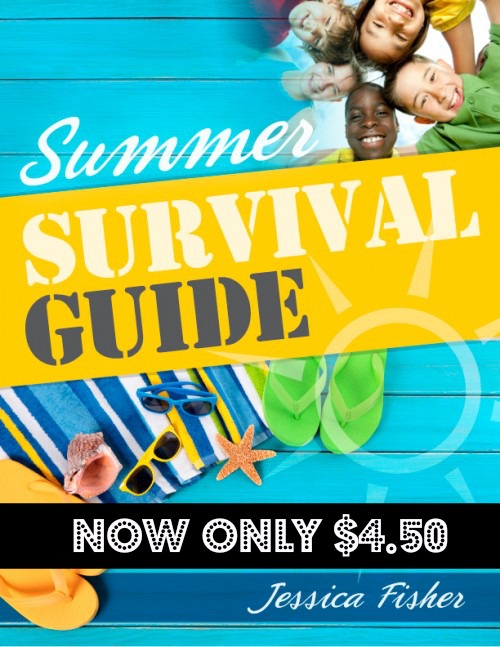 Summer is winding down. School is gearing up. To celebrate the end of summer, I'm offering my Summer Survival Guide at a 50% discount.
Buy now for a multitude of reasons:
There's still a bit of summer left. Make the most of it!
The book is chock full of all kinds of home and family management tips that work all year round.
It's a great asset to a homeschool or afterschool or day care since it's FULL of all kinds of learning activities, crafts, and fun educational things to do with children.
You'll have movie nights and family night ideas to last you until next summer.
You can use all next summer.
It's half-off. 'Nuf said.
The Summer Survival Guide includes:
:: 37 customizable planning pages, calendars, and worksheets for kids: a summer calendar, summertime checklists, home management worksheets, bookmarks for everyone, tshirt transfer artwork, scavenger hunts, scrapbook pages, and then some!
:: 100+ family-friendly book and movie suggestions
:: inspiration for home management, addressing meal planning, daily schedules, emergency preparedness, road trips, and more…
:: inspiration for family nights and summer reading
:: 16 Summertime learning themes looking at everything from Art to Zebras through crafts, games, books, movies, outings, and family fun