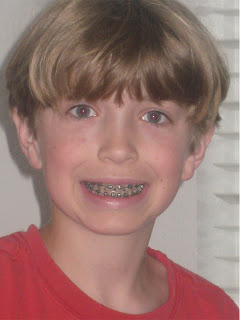 Today's my momiversary. Twelve years ago at 3:33 am, after 24 hours of labor, my first child was born. I was more than a tad shell-shocked that
A) It had been so darn painful.
B) That he was a boy, not a girl.
C) That I had no clue what I was doing, despite all the books I had read.
Some things have changed since that day. The pain has subsided. I love having sons. But, I still don't have a clue! Just as soon as FishPapa and I figure out one stage in the game of child development, FishBoy moves on to another one. But, every season of his life has been so much fun and characterized by great growth.
We've been through a lot together. When he was one year old, we moved to a new community and FishPapa was commuting far distances, coming home every other night. FishBoy was my constant companion. For awhile – during the miscarriage year – we thought he would be our one and only child. He's been a trooper through the births of five younger siblings and two cross-country moves.
My big guy is my right hand man. He is such a help to me with the baby, with FishChick, with the brothers. He has a strong sense of justice, a great sense of humor, and a beautiful smile.
And he's becoming a man! What a wild prospect! Not only is he almost as tall as me and growing a little fuzz over his lip, but he also chose chocolate cheesecake over a themed birthday cake. This is serious.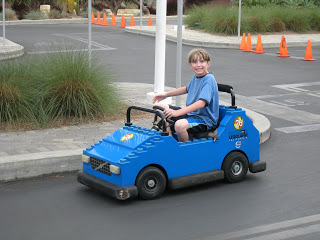 Before I know it he'll be driving a car on his own! I only have a few short years to get a clue, but he's such a good guy, I don't think he'd mind if I didn't.
God has been so very good to me.