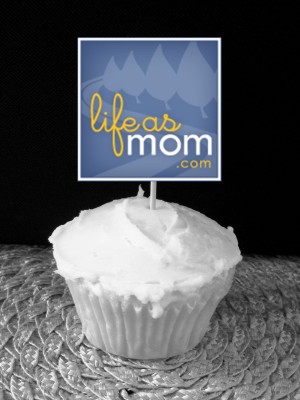 It probably seems silly to commemorate a blogging anniversary. I doubt it will be a yearly thing, but hey, any excuse for a party, right?
I just want to take a minute and say thanks. This space has given me so much over the years. While we've been fighting our way out of debt, to having a six baby, moving across country, saying goodbye to Gramma Ruthie, homeschooling, writing a cookbook, and all the things in between, y'all have been a source of sweet encouragement to me and my family.
Thank you!
I hope that you are finding honesty and practical help here. I hope that the things that I or my contributors share are accessible and helpful to your "life as MOM." I'm convinced that we can't do this job on our own.
We gotta stick together, friends.
Meanwhile, here's what's been happening on Life as MOM:
Coming next week:
another printable meal plan with grocery list
Kitchen Jobs that Kids Can Do
What to Make with the Produce Box
DIY on a Dime: Summer Fun
The Ultimate Guide to Getting Organized on a Budget
Be sure to let me know what stories and articles are helpful to you and what you'd like to see more of in the coming weeks. I want to make your "life as MOM" as fun and as easy as possible.
Have a lovely Mother's Day!
If I'm quiet this week, it's because I've got a few server issues that we're working out behind the scenes. Thanks for your patience.