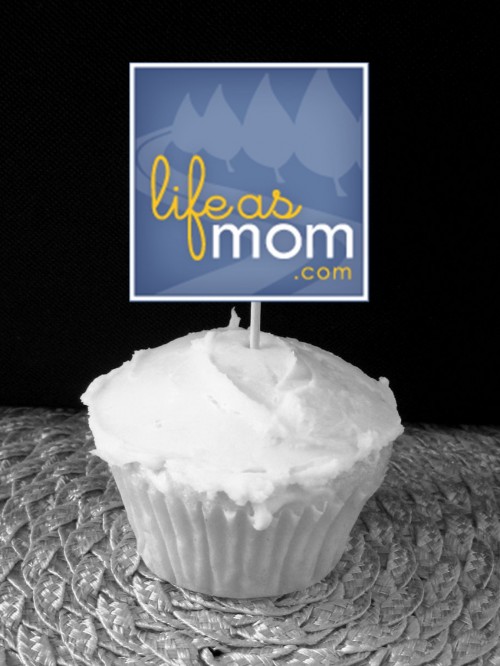 Two years ago this weekend I was sitting in Panera having a Mom's Morning Out. I'd been working on a project for several weeks. Feeling somewhat impetuous because I had no idea what I was doing, I hit publish.
Life as MOM: The Blog was born.
I had written a personal blog for several years and I'd written for parenting magazines. With some coaching from a friend, I decided to take my magazine writing to the blog world. It's been quite a ride.
If you were around at the beginning, thanks for sticking with me! Really!
One thing has stayed the same, if not increased: my desire to equip my fellow mothers-in-arms with the tools they need to do their jobs better.
I spent some time browsing those May 2008 archives. Whew! Many of you suffered through scarce photos, bad design, mediocre writing, and a host of other maladies. I hope you'll agree that things have improved a bit, both in content and readability.
It's a wild adventure, this motherhood gig. And I, for one, am so encouraged by your stories, your struggles, your triumphs. Not a week goes by without one of you sending me a sweet email or posting a comment that reassures me I'm not alone in the mommy challenges, and that my efforts here to make your journey a little more joyful are being counted somewhere.
Thank you for reading! Thank you for writing! Thank you for sharing your "life as MOM!"
I look forward to sharing more budget living, freezer cooking, recipe swapping, cake decorating, homeschooling, home managing, grocery geeking adventures with you in the year to come.
In honor of my 2-year Blogiversary, I've got all sorts of exciting things planned, including daily giveaways all week long. Look for them each afternoon. There are some fun things in store.
What's new?
I am also eager to launch two new series: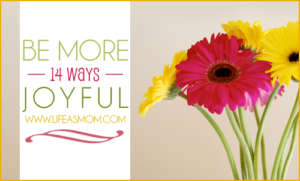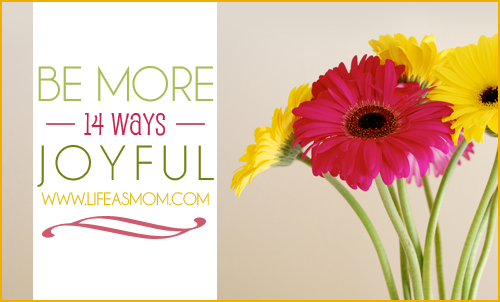 14 Ways to Be More Joyful is designed to ease some of the hardships you may face in daily life as a family and home manager. Whether you are a mom or not, you will find some tips, tricks, and shortcuts, to enjoying your life more and doing your job better.

California on a Budget answers the regular questions I receive each week about living in, travelling to, or relocating to the Golden State. I think you'll find it interesting even if you're one who might say, "It's a nice place to visit, but I wouldn't want to live there." Many of my suggestions may be applicable to a number of locales, though I will be discussing my neck of the woods in particular. And I'll also be discussing non-budget-related aspects of California, as well, such as points of interest and quirky facts.
A little bloggy business
Since I've got your attention, a few announcements….
May's Booking It Round Up will be next week. If you've been reading along with us, be prepared to talk book talk next week. If you're feeling inspired to be more intentional with what you read, we'd love to have you join us.
Ultimate Recipe Swap this week is all about FAT. How cool is that? An excuse to cook with butter! Come and share your favorite recipes that feature some kind of fat or oil. It will be a rich week, indeed.
If you haven't already, you might like to receive a daily digest of LifeasMOM posts delivered free every afternoon to your inbox. Subscribe to free email updates and receive an email of all the day's posts. Could be a good time saver for you.
What would make Life as MOM better for YOU?
I'd love to hear your thoughts and suggestions on how to improve this little spot on the web. See you in the comments.