Starting tomorrow: a week's worth of great giveaways to help your life as MOM.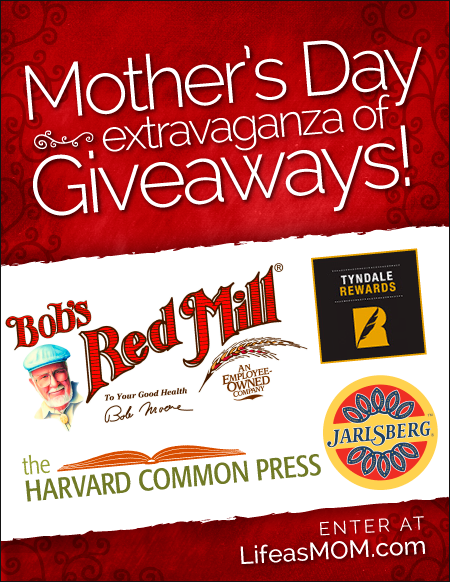 I'm so excited for this coming week! Prizes galore coming at you to celebrate Life as MOM, both yours and the blog. LAM is 6 years old this weekend! What a fun ride it's been!
Thank you for hanging with me, sharing your trials and triumphs, and otherwise helping me know I'm not talking to myself!
Stay tuned for great things from these sponsors:
Have a great Mother's Day!