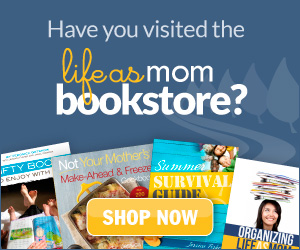 Tomorrow is the official first day of summer! Yay! It's also my dad's 71st birthday. Everybody say, "Happy Birthday, Grampa Jack!"
Whichever occasion you're celebrating, I say, it's time to have a happy summer filled with good reads. Whether it's for you or for your kids, reading is a great way to spend the summer days.
In that light, I'm offering a first week of summer sale in the Life as MOM store.
Use the coupon code HAPPYSUMMER to get $3 off any purchase of over $6.
Check out the selection and be sure to enter the code in the shopping cart. The coupon code will expire in one week so that gives you time to think and see what's a good fit for you. No high pressure sales here. And no high prices. 😉