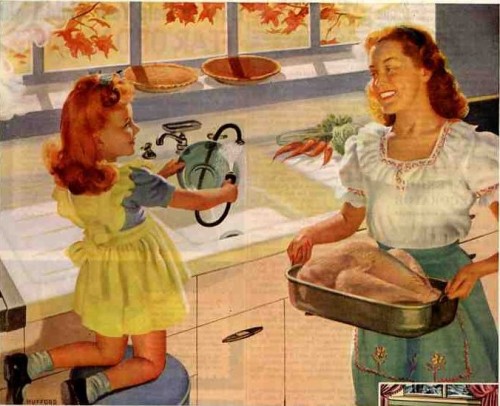 You know what I'm doing today! My parents are sharing Thanksgiving Dinner with us. And if not for the red hair, this could be me and FishChick5 in the kitchen. We'll be cooking up a storm.
I just wanted to tell YOU how thankful I am for you, Dear Reader. Little did I know three and a half years ago that this blog would grow to be my home away from home, that I'd be writing books, and meeting wonderful folks like you.
Thank you for making sure I'm not talking to myself!
Have a wonderful Thanksgiving!
And if you're looking for Ultimate Recipe Swap, it's cancelled this week in honor of the feasting. But, next week that feature will be back with One-Dish Dinners.