Hear Ye! Hear Ye! It's Cold Here!
We are a participant in the Amazon Services LLC Associates Program, an affiliate advertising program designed to provide a means for us to earn fees by linking to Amazon.com and affiliated sites. We participate in other affiliate programs as well. For more details, please see our disclosure policy.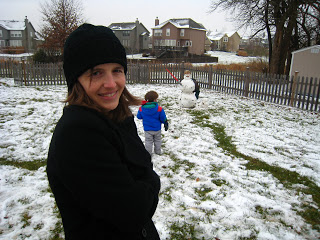 Now that I've got your attention… I thought I would draw it toward a few little announcements. Nothing major. Just things I thought you might want to know.
URS this week is Quick Winter Dinners. Yes, having a freezer full is nice. But, we can't all do that all of the time. So, having a quick fix at the ready is handy. Come Thursday prepared to share. Everyone who participates will be entered to win a great food giveaway package, too.
I've got two giveaways this week. Don't forget – you have until Sunday night to enter my Energizer Rechargeable Batteries Giveaway.
Frugal Friday is themed this week: $10 Gifts. I'd love to see how your creative juices are working to produce frugal yet festive gifts this year.
There will be no Frugal Friday on Christmas Day. Stay home, enjoy your peeps, rejoice in the goodness of The Day.
Frugal Friday will resume on New Year's Day and continuing throughout that weekend. Come prepared to share your frugal resolutions for the year.
We had these mashed potatoes from the freezer last night (made with russets instead of Yukons 'cause those aren't cheap), and they were very good. Two thumbs up. Hubs could not tell they were from the freezer. That is a good thing.
It's freezing cold at my house! Not so cold that it snowed, but close! Got the thermostat set at 65 to avoid a monster bill, and it's a bit nippy. It's 39-stinking-degrees! I know, I'm a Southern California wimp. But, it's the beach, people!
That's all I got. Have a good night!