Helping Your Child Have a (Socially) Successful School Year
We are a participant in the Amazon Services LLC Associates Program, an affiliate advertising program designed to provide a means for us to earn fees by linking to Amazon.com and affiliated sites. We participate in other affiliate programs as well. For more details, please see our disclosure policy.
A new school year! New pencils, new shoes, new classroom, and… new friends? Life as MOM contributor JessieLeigh shares some great ideas to help you help your child have a successful social experience at school this year.
Friends are a wonderful part of life. This is as true as an adult as it is as a child. Each new school year can bring a bit of trepidation for little ones, though, as they head into a new classroom and with at least a few new faces.
Not only will there be nerves about getting on the right bus, finding the right room, and getting along with a new teacher– some children will also fret about getting along with their peers. And some of us grown-ups will fret right along with them.
While there is no guarantee that our children will be popular or have an easy time forging connections, there are a few things we can do as parents to help them along.
Meet the parents.
You don't need to be driving your child to school each day to meet some other parents. Simply showing up for open houses, curriculum nights, or other "class events" will give you the opportunity to introduce yourself.
Especially with little ones, often friendships blossom because of proximity. If you meet a family with values and/or interests that align with your own, feel free to suggest a meet-up. There is nothing wrong with planting seeds!
And, even if you don't "make a match" at one of these events, having put yourself out there will have allowed you to learn a bit more about the other parents. Should your child get an invitation, you'll have a better idea who it's coming from.

Get extra-curricular.
A great place for kids to find friends is in a sport or activity that interests them. Right from the get-go, you know there's a shared interest.
Is there a little girl who happens to be in the same reading group and soccer team as your daughter? There's nothing wrong with encouraging your child to initiate a conversation or invite her over some time.
Has your son been on the same little league team as a fun little boy? Suggest they get together to toss the ball around in your backyard sometime!
Open your doors.
Even though it's sometimes hard, one of the best ways to help your child find good friends is to invite them over. Let your little one invite a classmate over. This allows them to get to know one another one-on-one and gives you the opportunity to pin-point any potential red flags.
(I'm not talking about differing personalities, preferences, or even politics here– I mean things like violence, vulgar language, etc.)
Open your mind, too.
Don't be alarmed if your child wants to invite over the little girl whose mom has her hair dyed a shocking pink. In my experience, such things have very little to do with kindness or character, and it's a good lesson in both individuality and how it's okay to have different family ideals.
It's fine to say, "In our family, we prefer to leave our hair the color God made it so, no, you may not dye yours turquoise." But don't let a difference in taste keep you from letting your child form friendships.
Don't freak out.
Finally, if your child doesn't seem to be making oodles of friends, don't panic. First and foremost, really evaluate WHO is bothered by this. Is your son truly upset about it? Or are you the one worrying? Children are little people, after all, and some will crave lots and lots of social interaction while others really honestly enjoy playing by themselves.
I am a bit of a social butterfly– an extrovert, by nature. I remember watching my son sit by himself in preschool, playing in the sandbox, all alone. I cried and called my mother. And my mom reminded me what a friend once said to her (about my brother when he was a child)– "Isn't it so wonderful that he enjoys his own company so much?"
Yes. Yes it is. And you know what? That kind of quiet self-confidence will, ultimately, attract friends. Just make sure you invite them over when it does.
What tips do you have for helping your child have a socially successful year?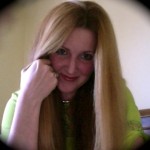 — A mother of three, including a 24 week preemie, JessieLeigh is a determined advocate for even the tiniest of babies. She can be found celebrating life's (sometimes unexpected) miracles and blessings at Parenting Miracles.