Historical Fiction Books I Read in October
As an Amazon Associate I earn from qualifying purchases. For more details, please see our disclosure policy.
Did you read any good books in October? I've got four fun historical fiction books to share this month, all of which will expand your horizons. And your kids'.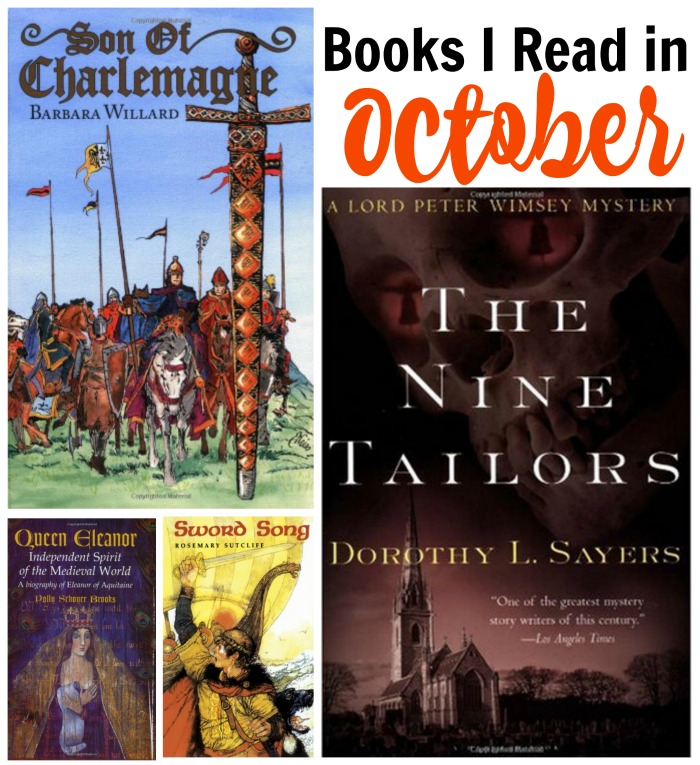 I guess you can tell it's the school year based on which books I've actually read! As a homeschool mom, the months of September through May are very crazy for me. I love summer break because that's when I get to read for myself.
That said, family read alouds have always been a highlight of my homeschool days. I think my kids would agree. Even though my high schoolers are long past the stage where they need me to read to them, I will catch glimpses of them lingering in the hallway as I read to my littles.
While my "littles" are all old enough to read to themselves, I've realized that it enhances our history study when I read to them. It also helps me have that connection with the kids since the days are full and my students are many.
Historical Fiction Books I Read in October
Here's how I was booking it in October — with my kids.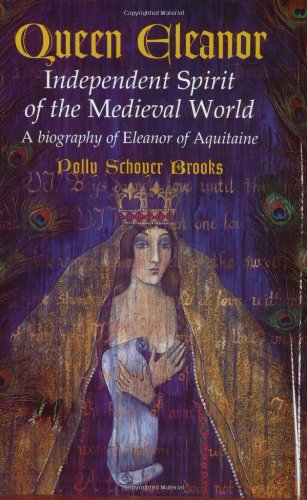 by Polly Schoyer Brooks
Queen Eleanor: Independent Spirit of the Medieval World is a biography about Eleanor of Aquitaine. Her lands included Poitiers and Bordeaux, the two cities I lived in during my college year in France. My French was so poor at the time, however, I had no real comprehension of who she was or what she accomplished.
While FishBoy12 has marked her down as a horrible wife and mother — with which I really can't disagree — she was also a pretty accomplished woman in terms of the rights she effected for herself in a time when women were considered property. Her story of having been married to the kings of both France and England is really interesting.
All of us really enjoyed this book; and yes, the big boys listened from the wings. 😉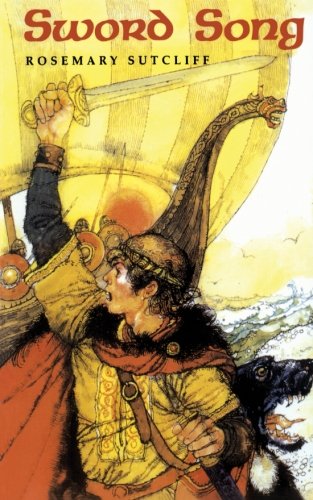 by Rosemary Sutcliff
Sword Song tells the story of a young Viking man/teen who is banished from his settlement for five years for having killed a priest. While his chief was not a Christian, he had great respect for the "White Christ" and his followers.
Bjarni "sells his sword" to whatever Vikings will take him, and so we see his journey from boyhood to manhood, as well as his transformation from Viking pagan to "almost Christian". It's a beautiful story, and I confess to reading ahead.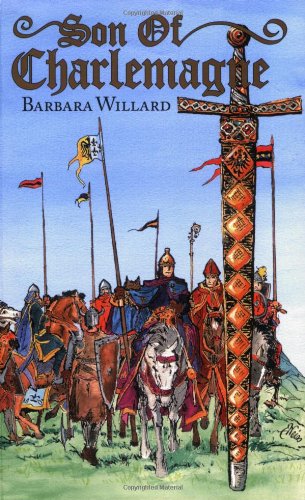 by Barbara Willard
Again, I'm filling in the gaps of my own college education by teaching my kids at home. Son of Charlemagne tells the fascinating story of Charlemagne and how he orchestrated his family and power to build the greatest empire since Ancient Rome.
This story had me consulting wikipedia for the extra details. Willard sanitizes some of the notorious aspects of Charlemagne's history, but it's a great tale, nonetheless. Her version is plausible, and yet definitely "cleaner" than what might have really happened.
Don't you want to learn about Charlemagne now?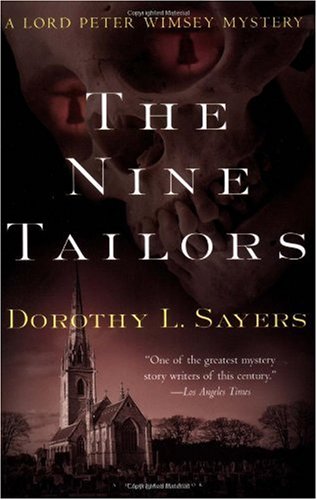 by Dorothy Sayers
The Nine Tailors isn't exactly "historical fiction" but it does incorporate true aspects of church history in its very detailed account of bell ringing. It is a thing. And it is complex. And it helps Lord Peter solve a murder.
I read this book with my high schoolers in October. I love Lord Peter, but this definitely wouldn't be my favorite of the series, good though it may be. Lord Peter is one of my very favorite British characters, though. You can read the 2013 Booking It review of Nine Tailors here.
So, that's it. Only 4 books for the month of October, but for the most part they were all good and I got to share the experience with my kids.
What have you read lately?